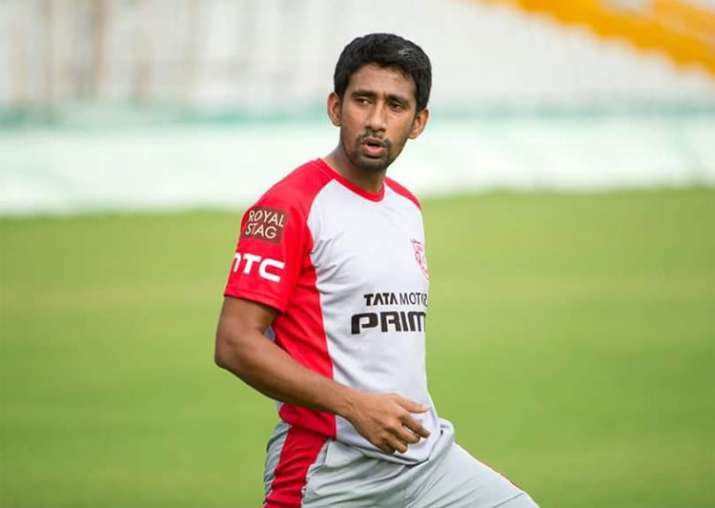 As defending champions India gear up to take on arch-rivals Pakistan in their opening Group B game on June 4, India's Test wicketkeeper-batsman Wriddhiman Saha said he will try and watch the mega clash from Kashmir. Saha, who will be holidaying in Kashmir with family, picked India ahead of Pakistan in the highly-anticipated game on Sunday, saying on current form of Virat Kohli's men looks good to beat their sub-continent neighbours. "I will try to watch India-Pakistan match on Sunday from Kashmir," said the 32-year old, who played for Kings XI Punjab in the just-concluded Indian Premier League. 
"India on current form have the edge over Pakistan, I feel," Saha added.
Saha said among the eight teams vying for top honours in the ICC Champions Trophy starting Thursday, the side that has the best all-rounders will have the edge. 
"The team that has the best all-rounders will have an edge. India are obviously my pick and they have been playing really well," Saha told reporters on the sidelines of Cricket Association of Bengal's (CAB) senior knockout tournament final.
Mohun Bagan beat Tapan Memorial Club by seven wickets riding on Saha's 32-ball 44 in a low-scoring affair.
India registered two convincing wins over New Zealand and Bangladesh in the two warm-up matches leading up to the tournament.
While the reigning champions scripted a 45-run win over the Kiwis in their first encounter after reaching English shores in a rain-truncated game, the No.3 ranked side on Tuesday made mincemeat of Bangladesh with a 240-run victory.
Besides Pakistan, India have Sri Lanka and South Africa in their Group B.
(With inputs from agency)