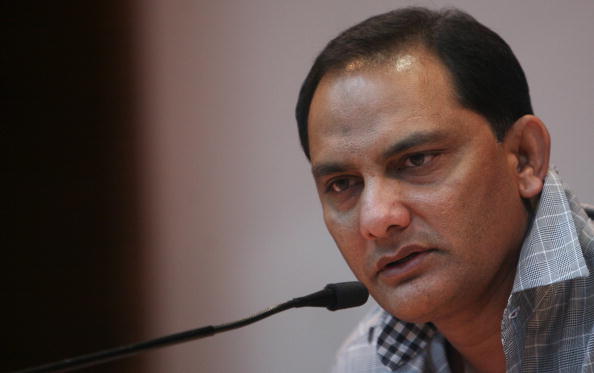 Former Team India skipper Mohammad Azharuddin has said that it was a hasty decision by the International Cricket Council (ICC) to grant the Afghanistan national cricket team a Test status in such an initial stage. 
Azharuddin's comments came after Afghanistan suffered a crushing defeat in their Test debut against India where the Ajinkya Rahane led side rolled over their opponents twice in a single day to win by emphatic innings and 262 runs at the M Chinnaswamy stadium in Bengaluru. 
"Afghanistan are good as a team but there is a difference between playing a one-day international and a Test match. I believe the ICC has taken a hasty decision giving them the Test status. The team should have been given more time. They experienced an embarrassing defeat against India. They were dismissed twice in a day," Azharuddin told ANI. 
The former cricketer further believes that the historic Test would be a learning curve for the Afghanistan side, adding that the Asghar Stanikzai-led side should now focus on working harder and improving their game.
"They will have to play more matches in future. This match will be a lesson for them and they need to improve. They require gaining more experience," the former Indian captain said.
Meanwhile, Board of Control for Cricket in India (BCCI) acting president CK Khanna also reflected his views on one-off Test match.
Khanna congratulated the Afghanistan team for their efforts and applauded them for winning the hearts of the entire nation. He further called on the side not to be disheartened by the defeat.
"Undoubtedly, they won the hearts of the entire nation. They played their best. And this is not the first time that two innings are over in one day. It has happened earlier as well. And lowest score as far as my information was 84 by South Africa against England. 
So there is no issue of any disappointment for Afghanistan team," Khanna said.
When asked about the kind of support given by the BCCI to Afghanistan Cricket Board (ACB), Khanna assured that the Indian cricket board would continue to support Afghan cricketers.
In the historic one-off Test, the Ajinkya Rahane-led side dismissed Afghanistan twice in two sessions on Day Two- first bundling the visiting side for 109 runs in the first inning before bowling them out for 103 runs in second --in reply to India's huge first-innings total of 474 runs.
With the win, India became the first Asian team to win a Test match inside two days.
Meanwhile, Afghanistan, who have fast established themselves as a force to reckon with in the shorter formats, have become the 12th side to feature in men's Test cricket after Ireland debuted against Pakistan last month.
(With ANI Inputs)