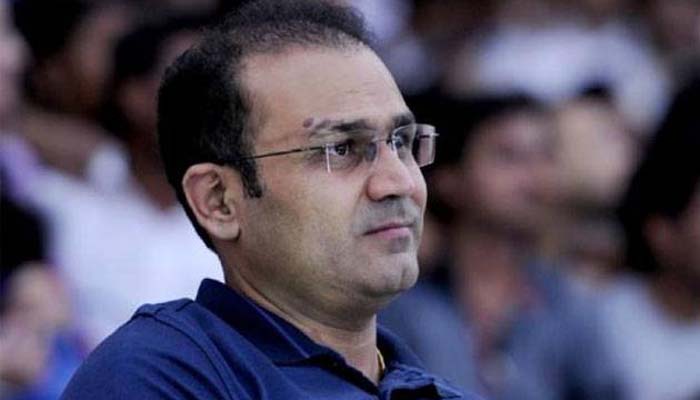 The Delhi and District Cricket Association (DDCA) on Wednesday announced the formation of the Cricket Committee led by swashbuckling former India opener Virender Sehwag, along with ex-Test opener Aakash Chopra and Rahul Sanghvi. 
Veteran opening batsman Gautam Gambhir was also named as a special invitee to the committee.
In an exclusive interview with IndiaTV, Sehwag expressed confidence that there will be a major change in the DDCA.
Sehwag said that newly-elected DDCA President Rajat Sharma, who is also the Chairman and Editor-in-Chief of IndiaTV, has given him the liberty to work freely for the betterment of Delhi cricket.
"I would first of all would like to congratulate Rajat ji. This is the first time that cricketers like me, Gautam Gambhir, Aakash Chopra have become members of the committee and it's all because of Rajat ji. If he wasn't the president, then I don't think I would have ever become a member of the committee," Sehwag told IndiaTV. 
"The image of Rajat ji is very clean and even I have a clean image and our objective is to work for the well-being of cricket. I can make the decisions I want to make, the improvements that I see fit. Rajat ji has given me the liberty to work freely and he told me that I can improve whatever I want in the working and he wouldn't interfere. I feel there will be a major change in the DDCA now," he added.
Earlier in the day, Mr. Rajat Sharma said in a press release that the appointments have been done as per the Lodha Committee recommendations.
"The Cricket Committee is authorised to form various selection committees as per the recommendations made by the Lodha Committee and the BCCI guidelines for the state association and to give valuable guidance to the association for the improvement of cricket in Delhi," Mr. Sharma said.