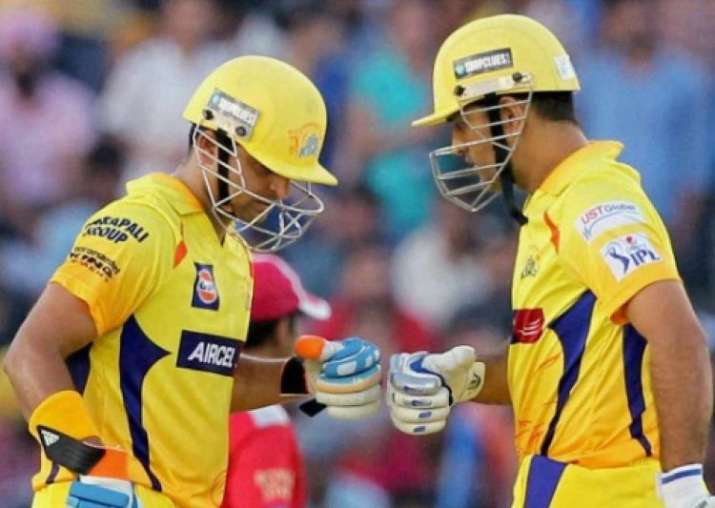 Chennai Super Kings batsman Suresh Raina, who has 4,855 runs to his name from 172 matches so far in his celebrated Indian Premier League (IPL) career, didn't hesitate to credit captain MS Dhoni for the success of his franchise as they became the second team to qualify for the IPL 2018 play-offs. (IPL 2018 FULL COVERAGE)
"There are a lot of X-factors in the Chennai Super Kings team. By God's grace, we have qualified for the playoffs every single year we have played in the IPL. One factor I would say is MS Dhoni... he is the number one finisher in the world. He is definitely one of the top leaders in the world," Raina told IndiaTV during the show "Cricket Ki Baat". (IPL 2018 POINTS TABLE)
"Also, another big factor this year for CSK has been Michael Hussey. Hussey has played with me, Ambati Rayudu, Shane Watson earlier and he has made a big difference for us in this season," he added.
According to the 31-year-old middle-order batsman, Dhoni is a natural leader and his approach remains the same no matter he captains a team or not.
"There's no difference between MS Dhoni as a player and as a captain. I have always felt that he is an honest captain. He works really hard with all the boys. He is very approachable for all the young players," Raina explained.
Having won eight matches out of 12 this season, Chennai sealed a berth for the IPL 2018 play-offs with an emphatic eight-wicket win over Sunrisers Hyderabad on Sunday.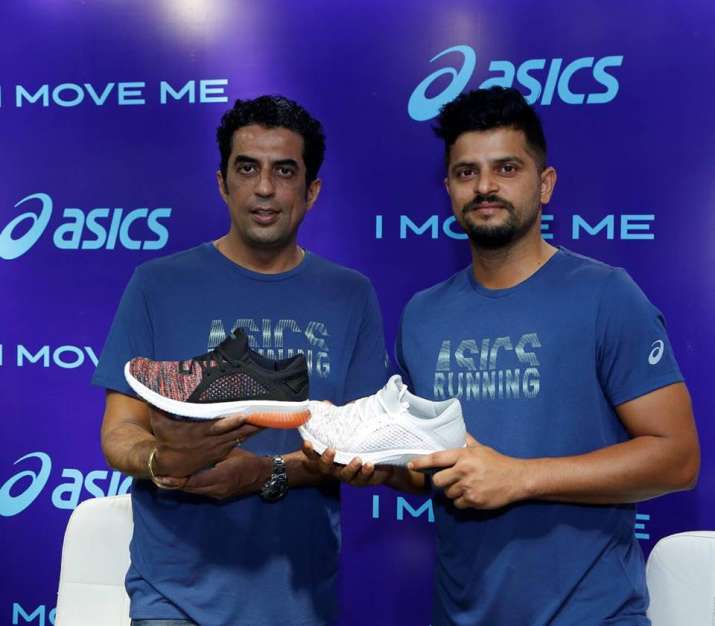 Raina, who has scored 233 runs in 11 matches with a highest knock of 75 (not out) this season, believes old warhorses such as Harbhajan Singh and Shane Watson have been vital for the Yellow Camp.
"Harbhajan Singh is bowling really well for us, especially in the power-play overs and Shane Watson who is one of the most destructive batsmen in the world and is a disciplined cricketer. When you have such experienced players in your team, you tend to win games. Earlier, a lot of people were saying that our team is aged but you need experience."
Watching the current trend, the attacking left-hander said he is maintaining his fitness well, adding: "It (fitness) is very important these days. I remember... long time back, around 10-12 years ago, I underwent a knee operation... there weren't too many facilities back then and it took me 8-9 months to regroup. However, there is a great setup in place... all thanks to Virat. 
Raina acknowledged the Indian cricket team captain Virat Kohli for infusing an interest for fitness in the minds of every player in the squad.
"He (Kohli) has made a system wherein a player has to field well apart from his primary task of batting or bowling. This duty was earlier performed by Yuvi paa (Yuvraj Singh), Kaif bhai (Mohammad Kaif) and me. But now all the 11 players have to be on their toes because the level of the game has increase and you have to make a difference, always. So, that's how it has become a system. 
"It is in your blood now... what you eat, how much sleep you need and most importantly, how do you feel mentally. And personally, I feel, they more you train, the more you become calm, patient. So, fitness is an important mantra of life," Raina concluded.