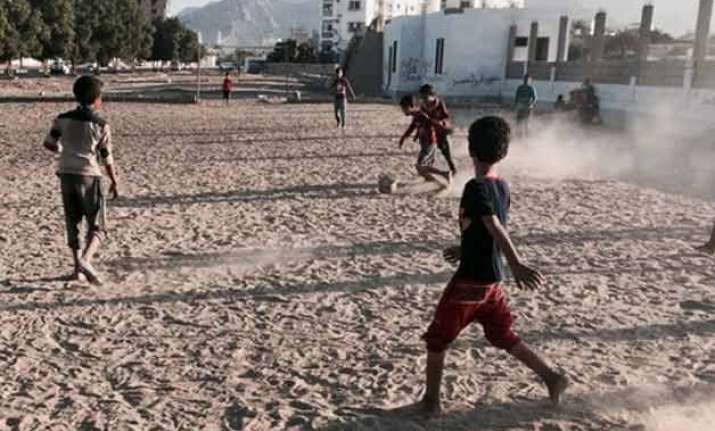 United Nations: The UN Children's Fund ( UNICEF) pledged to continue its aid efforts to help children in Yemen, which was engulfed in fierce fighting over the past days.
"Although the deteriorating situation in Yemen is curtailing operations, UNICEF continues to work to provide vital assistance for children in the country through a small number of international staff and more than 100 national staff, working with local as well as international partners," said a statement issued on Saturday here by the UN agency, Xinhua reported.
"UNICEF and partners are providing water, sanitation and hygiene supplies as well as supporting mobile health clinics for more than 600 families who have arrived in Harad from the north," the statement said. "Children from these displaced families will also be able to attend UNICEF-supported schools when they open Sunday."
Information to help children avoid risks from unexploded ordnance and landmines will be distributed in major urban areas. UNICEF and partners also continue to provide health, education and nutrition programs in areas not affected by the current fighting, according to the statement.
Children are vulnerable in the fighting in Yemen, which was escalated Thursday.
The Yemeni crisis has become the focus of the ongoing Arab summit led by Egypt and attended by 20 Arab monarchs and presidents, including fleeing Yemeni President Abd-Rabbo Mansour Hadi, amid an ongoing Saudi-led military airstrikes against targets of Shiite Houthi rebels in Yemen.
Yemen has mired in political gridlock since 2011 when mass protests forced former President Ali Abdullash Saleh to step down.
The three-year reconciliation talks failed to resolve the crisis but create a huge power vacuum that could benefit the powerful al-Qaida in the Arabian Peninsula and other extremist groups.