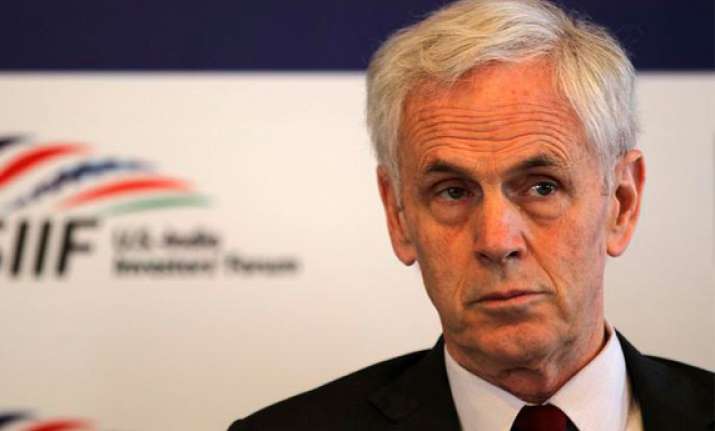 California , Jun 11 :
Police say U.S. Commerce Secretary John Bryson has been cited for felony hit-and-run following two Los Angeles-area accidents that left him injured and unconscious.
They said early Monday that the 68-year-old Bryson was treated at a hospital for non-life-threatening injuries following the crashes Saturday evening.
The Los Angeles County Sheriff's department and the San Gabriel Police Department say he was driving alone on a major street when he allegedly struck the rear end of a vehicle, then left the scene after speaking briefly with the occupants.
The agencies say minutes later he struck another vehicle nearby, and police found him unconscious behind the wheel of his car.
San Gabriel Police spokesman Lt. Ariel Duran prosecutors will determine later if Bryson will be formally charged.