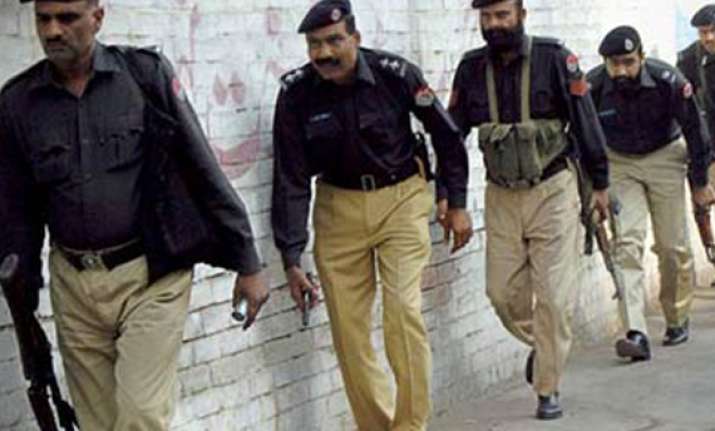 Islamabad, Oct 28: A suicide bomber targeted a police van in northwest Pakistan today, killing two policemen, including an officer, and injuring several others. The attacker struck the vehicle of Station House Officer Syed Ajmer Shah at Nowshera in Khyber-Pakhtunkhwa province.  Shah and his driver were killed in the attack, police officials told the media.

Shah had received threats from the banned Tehrik-e-Taliban Pakistan, the officials said. The blast occurred at a traffic intersection in a crowded market. Several passers-by were among the injured. The condition of a wounded policeman was described by officials as serious.

The injured were taken to nearby hospitals. Seriously injured persons were subsequently shifted to Peshawar.

Security forces cordoned off the area and launched a search operation.

No group claimed responsibility for the attack though such bombings are usually blamed on the Pakistani Taliban. The suicide bombing came after a relative lull in such attacks.

Hundreds of people have been killed in scores of suicide attacks across northwest Pakistan in the past four years.