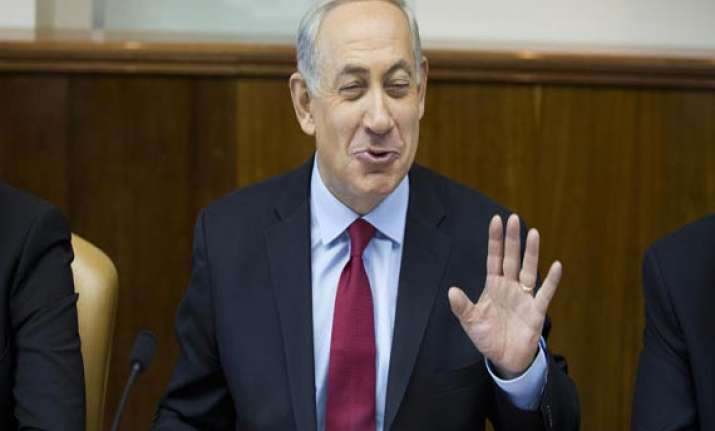 Jerusalem: Israeli Prime Minister Benjamin Netanyahu on Sunday urged the international community to step up the pressure on Iran, despite some optimism following the latest round of nuclear talks with the Islamic Republic.
It was Mr. Netanyahu's first public statement on last week's round of talks between Iran and global powers over its nuclear programme. Negotiators ended the talks on an upbeat note, though they gave no details on what proposals were exchanged.
"I think that in this situation as long as we do not see actions instead of words, the international pressure must continue to be applied and even increased," Mr. Netanyahu told his Cabinet.
"The greater the pressure, the greater the chance that there will be a genuine dismantling of the Iranian military nuclear programme. If the pressure is reduced, the chance will be accordingly smaller."
"I think that the correct approach toward such a regime is to be wary and increase the pressure," Mr. Netanyahu said.