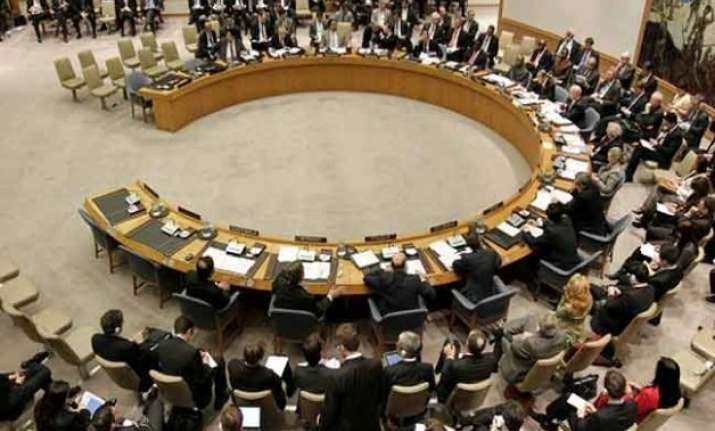 United Nations: The UN Security Council Wednesday urged all parties in Yemen to accelerate UN-brokered negotiations and resolve their differences through dialogue, in order to reach consensual agreements and end the current political crisis, Xinhua news agency reported.
In a statement issued here, the Council members reiterated their call for all parties in Yemen, including the Shiite Houthi group, to adhere to resolving differences and achieving political goals through dialogue, rather than through violence and provocation.
The council welcomed that the legitimate President Abd-Rabbu Mansour Hadi is no longer under house arrest, and demanded that the Houthis "immediately, unconditionally and safely" release Prime Minister Khaled Bahah, members of the Cabinet and all individuals still under house arrest or arbitrarily detained.
The 15-nation body strongly called upon all parties, in particular the Houthis, to abide by the Gulf Cooperation Council initiative and its implementation mechanism, the outcomes of the comprehensive National Dialogue Conference, and the Peace and National Partnership Agreement and its security annex, which provide for a Yemeni-led democratic transition in accordance with previous resolutions.
The council members welcomed the intention of President Hadi to engage in good faith in the UN-brokered negotiations and "urged all parties to accelerate these negotiations to be held in a location to be determined by special adviser to the Secretary- General on Yemen, Jamal Benomar, to continue the political transition in order to reach a consensus solution."