Follow us on Finally he has arrived and what a comeback it is for superstar Rajinikanth after Robot, however, we witnessed him this earlier this year in Kochadaiyaan but was more or less his dummy presentation. Lingaa as we all know portrays Rajinikanth's physical shape and we have to say he is in his best form.
Stars- Rajinikanth, Anushka Shetty, Sonakshi Sinha
Director- K.S. Ravikumar
Music- A.R. Rahman
Rajinikanth's recent movies have been mostly representing the ill-treated society while his character has been a god father to them. It's needless to say that Lingaa once again is a take on the innocent and feeble members of the society and Rajinikanth once again comes here as a redeemer to them. But the movie here has a dissimilar dimension for the story and the director K.S. Ravikumar efficiently alters it with brilliance.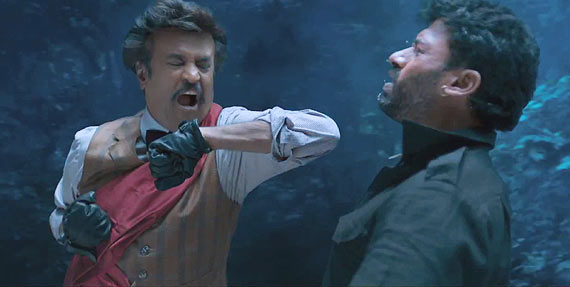 The movie opens in a village where Raja Lingeswaram (Rajinikanth) is natives' God. They respect him for his nobility and handwork. Soon, he decides to build a reservoir, which will give employment to most of the villagers. But Lingeswaram is betrayed by the English government and is compelled to leave the town.
The movie moves ahead and brings us to the present where young Lingaa (Rajinikanth) goes to the same village to avenge and fight for the villagers' right who are still being treated like animals. Will Lingaa succeed in taking his father's revenge and will he be able to give villagers their individual right? Ravikumar's directorial gives you the answers of these questions.
Yes, the tale sound similar to Rajinikanth's earlier dramas but that's just the gist as Lingaa is stuffed with many surprises, which we don't want unearth right now.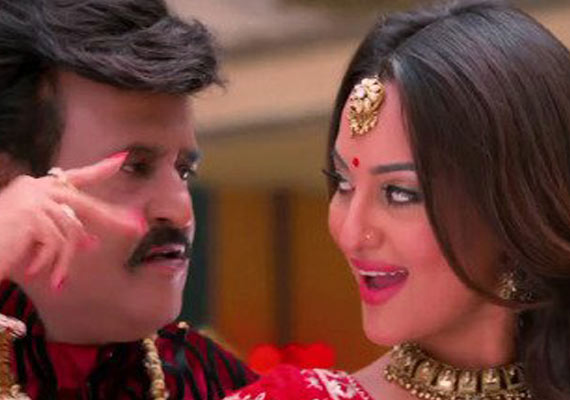 Some of them are definitely exciting while being honest some don't really excite us. We all are well versed with Rajinikanth starrers and this one yet proves to be a classic in terms of his epic style and attitude. It's tailor made for the superstar and is good to see him back in his physical form rather than the faded dummy role.
Lingaa is influencing when Rajini utters his one-liner socially-filtered dialogues and its kick-ass when he gets on to slay down his enemies. And despite its predictable plot, remember it's a trademark Rajini flick, which excites us throughout.
However, being a revenge saga, the movie could have been more intense and gripping. The movie lacks the provocative element that could entice us to join the big man seeking retribution.  Moreover, the action scenes could have been refined as watching Rajinikanth doing similar sort of stunts is at times tedious.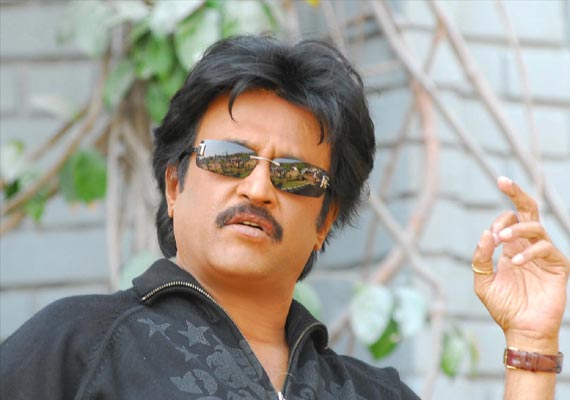 If we talk over his chemistry with Anushka Shetty and Sonakshi Sinha, it's amusing like we have witnessed him in his earlier movies while their individual performances are equally good.
Anushka Shetty as a smart journalist plays her part well. Sonakshi Sinha's big South debut won't be missed at all. She looks great as 'gao ki chori' who fears none but is equally irritating and that's what she is required to be.
Dev Gill as an antagonist in the movie is good. But above all it's Rajinikanth who shines throughout. It would be the best treat for his fans on his birthday as the celebrations will continue till the movie remains in theatres and we know it's going to be for long.
Music by AR Rahman is exceptional. 'Chalke Re' and 'Din Dooba Hai' which are penned by Gulzar for Lingaa's hindi version are nice, while the background score is brilliant.