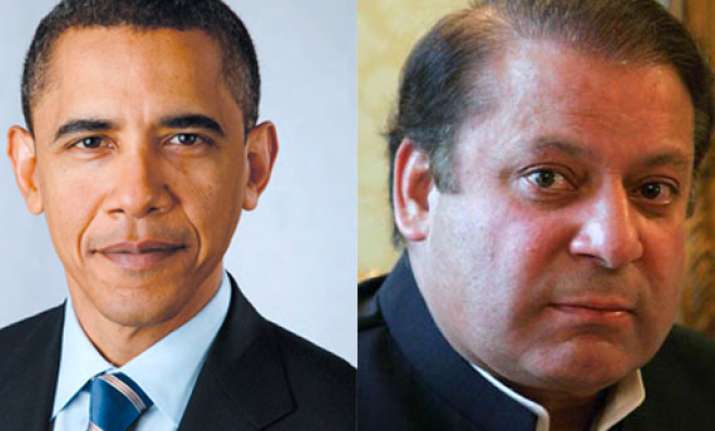 Islamabad: Days ahead of his meeting with President Barack Obama, Pakistan Prime Minister Nawaz Sharif today sought US intervention in resolving the Kashmir issue. 
Sharif said during his US visit in July 1999 amid Kargil conflict, he had clearly told then President Bill Clinton that if the US intervened, Kashmir issue could be resolved. 
"I told him if he spends 10 per cent of the time he was spending on Middle East, the Kashmir issue between two countries would resolve," state-run APP news agency quoted the prime minister as saying.
Sharif made the remarks in London during a stopover while on his way to US wherein he will meet Obama on Wednesday.
Even though Pakistan is keen that US intervenes,