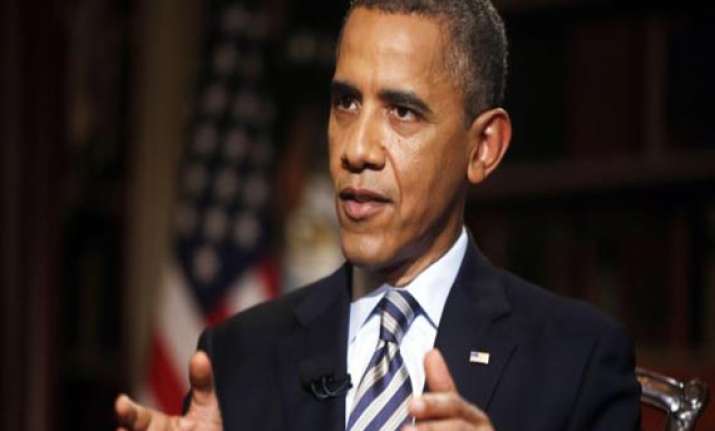 Washington : US President Barack Obama said Saturday that Iran is still "a year or more" away from building a nuclear weapon.
Obama made the remarks citing US intelligence assessments in an interview released by the Associated Press Saturday, Xinhua reported.
He admitted that these assessments are "more conservative" than the Israelis, who claim Iran is just months away from acquiring nuclear capability.
Obama added that the world must test whether Iranian President Hassan Rouhani is sincere about seeking a diplomatic solution to the nuclear standoff.
Obama and Rouhani held a phone talk Sep 27 after the Iranian President attended the UN General Assembly in New York, during which he called for solving Iran's nuclear issue in a diplomatic way. This was the first communication between the two countries' leaders in more than 30 years.
However, during a meeting with Obama at the White House Sep 30, Israeli Prime Minister Benjamin Netanyahu expressed deep mistrust toward Rouhani's conciliatory overture. And he urged the US to keep economic sanctions on Iran in place.