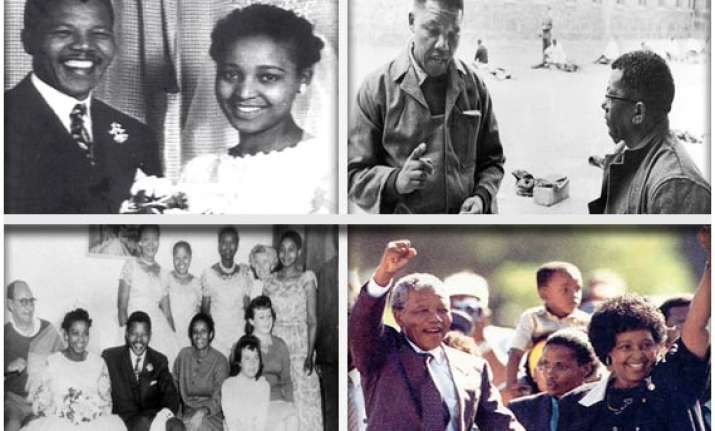 New Delhi: The brave leader who led a battle against the racial segregation in Africa is no more today.
South African President Jacob Zuma made the announcement at a news conference late Thursday, saying "we have lost our greatest son."
Lets take a look at the journey of this great leader.
The anti-apartheid hero was on a US terror watch list until 2008 and while still on Robben Island, Britain's late "Iron Lady" Margaret Thatcher described his African National Congress as a "typical terrorist organisation."
That Mandela's image has been transformed so thoroughly is a testament to the man's achievements.
Nelson Mandela was born on 18 July 1918 at Qunu, near Umtata in South Africa. His father was the Chief Councillor to the Superior Chief of the Thembu.