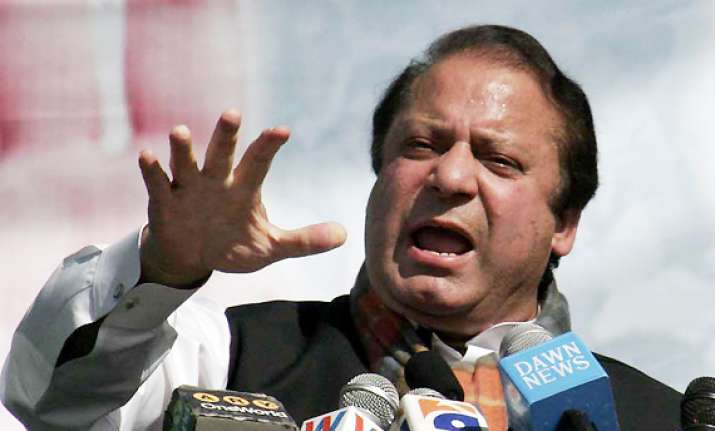 Lahore, Dec 24: Blaming dictatorship in Pakistan for destroying the country, former premier Nawaz Sharif today warned elements conspiring against democracy that his party will not allow anyone to send parliament packing. 

"I want to tell you today that no one will be allowed to break parliament, the courts and the constitution," Sharif told a gathering of engineering students here, underlining that dictatorships had destroyed Pakistan. 

The remarks of the PML-N chief were an apparent response to rumours and speculation about the ouster of the civilian government over differences with the powerful military on the "Memogate" scandal.

The government and the army are divided over the handling of the investigation into the alleged memo that sought US help to stave off a possible coup in Pakistan after the killing of Osama bin Laden in May.

On Thursday, Pakistan Premier Yousuf Raza Gilani warned that "conspiracies" are being hatched to "pack up" his government.

Army chief Gen Ashfaq Parvez Kayani yesterday dispelled speculation of a military takeover, saying it was a bogey to divert attention from "real issues".

Sharif, whose elected government was removed in a coup led by the then army chief Gen Pervez Musharraf in 1999, said Pakistan was lagging behind other South Asian countries, especially India and Sri Lanka, because of frequent military interventions.

He recalled his good relations with the then Indian Prime Minister Atal Bihari Vajpayee and claimed they had come close to resolving the Kashmir issue.

"Vajpayee sahab and I had decided to solve all outstanding issues, including Kashmir," he said.