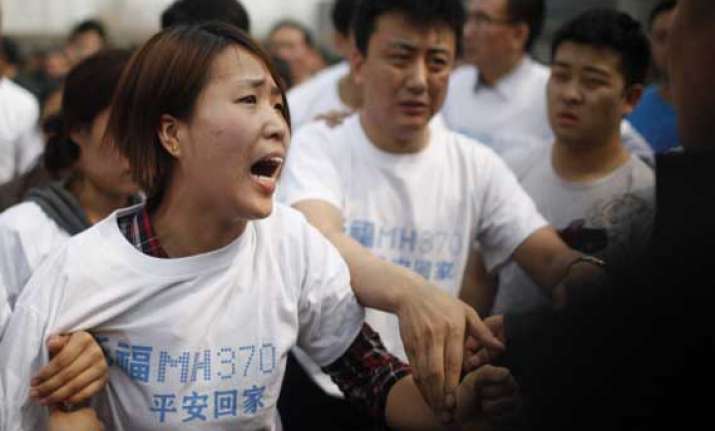 Kuala Lumpur: Malaysia Airlines today asked distraught relatives of the 227 passengers on board the ill-fated Flight MH370 to go back to the "comfort of their own homes" as the search for the plane could be a prolonged one.
"Instead of staying in hotels, the families of MH370 are advised to receive information updates on the progress of the search and investigation and other support by Malaysia Airlines within the comfort of their own homes, with the support and care of their families and friends," the airlines said in a statement.
It said the search and investigation into the disappearance of the Boeing 777-200 could be a prolonged process.
Malaysia Airlines will be closing all of its Family Assistance Centres around the world by May 7.  However, with the support of the Malaysian government, the airlines will establish Family Support Centres in Kuala Lumpur and Beijing.
The airlines said it will keep in close touch with the families on news updates through telephone calls, messages, the Internet and face-to-face meetings.  The detailed plan of follow-up support and services will be informed in person to the families, the statement said.  
Malaysia Airlines said it will make advanced compensation payments soon to the nominated next-of-kin who are entitled to claim compensation in order to meet their immediate economic needs.