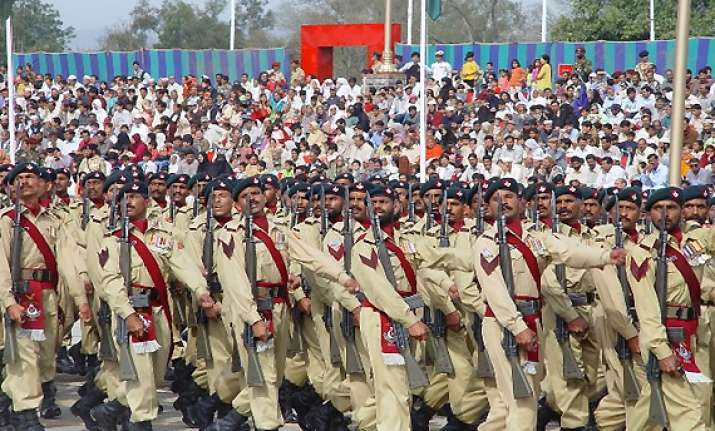 Islamabad, Apr 27:
Pakistan on Friday saw a major reshuffle in army ranks amid political crisis haunting the country in the wake of a tussle between democratic government and judiciary.
According to reports, Major-Gen Asim Salim Bajwa has been appointed Director General Inter-Services Public Relations (ISPR) as Major Gen Athar Abbas' retirement is due in June.
Major General Asif Khattak has been sent to log area Gujranwala. He has been serving as  Director Inter-Services Intelligence (ISI).
General Officer Commanding (GOC) Special Services Group (SSG) Major-Gen Farrukh Bashir and Inspector General Frontier Constabulary (FC) Major Gen Nasir Zaib have also been replaced.
Others who have been transformed include Major-Gen Hidayat, Major-Gen Mazhar Jamil, Major Gen Sadiq Ali.