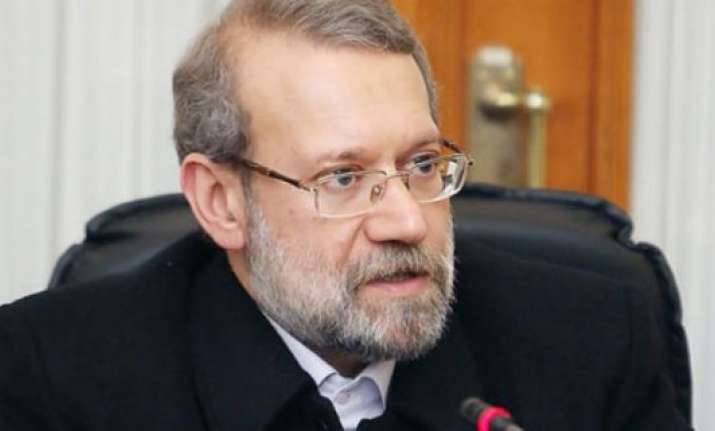 Geneva: Confidence-building between Iran and the West would help both nuclear talks and efforts to fight the extremist Islamic State group, Iran's parliament speaker Ali Larijani said Wednesday.
Larijani, formerly Iran's top nuclear negotiator, told a news conference in Geneva that it's necessary to build more confidence with the West in discussions over Iran's nuclear infrastructure and in their separate struggles against Islamic State fighters.
"There is not a natural, direct link between the nuclear talks and the situation in the region," he told reporters in Farsi, through his English translator. "But they can be linked because there is confidence to be built here."
Iran says its nuclear program is for peaceful energy production but world powers worry it may be designed to develop atomic weapons.
Larijani, who was visiting Geneva for the Inter-Parliamentary Union's General Assembly, spoke on the same day that U.S. Secretary of State John Kerry was meeting in Vienna with Iranian Foreign Minister Mohammad Javad Zarif to try to advance the nuclear talks and meet the target date of Nov. 24 for reaching a deal.
He called their differences over the number of centrifuges "a trivial matter _ and we should not bargain over trivial matters."
Iran has gained tacit acceptance of its main priority, which is recognition of its right to enrich uranium, while the U.S. and its partners have focused on limiting the number of centrifuges that Iran should be allowed to operate and the amount of material it can stockpile for enrichment.
President Barack Obama's negotiators are offering the Iranians permanent relief from economic sanctions, and Larijani said a nuclear deal would help Iran to achieve regional stability. But he criticized the tactics used by the U.S.-led military coalition battling Islamic State fighters in Iraq and Syria, mainly through the use of airstrikes.