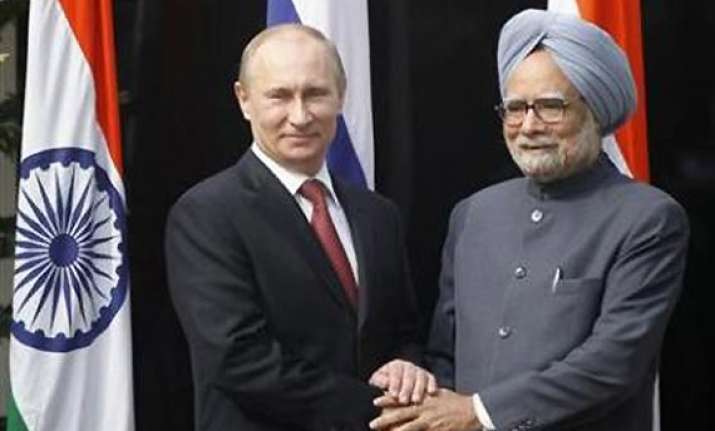 Moscow: India will never forget that Russia stood by it during international challenges, when India's resources were limited and when it had few friends, Prime Minister Manmohan Singh said here Monday.
"Russia has stood by India at moments of great international challenge, when our own resources were limited, and our friends were few. Beyond all the assistance that we have received, it is this last fact that Indians will never forget," the prime minister said while delivering a lecture at the Moscow State Institute of International Relations.
"And it is for these reasons that the people of India regard Russian friendship and support as something particularly precious," he said.
The prime minister said that over the past six decades, no country has had closer relations with India than Russia and no other country inspires more admiration, trust and confidence among the people of India.