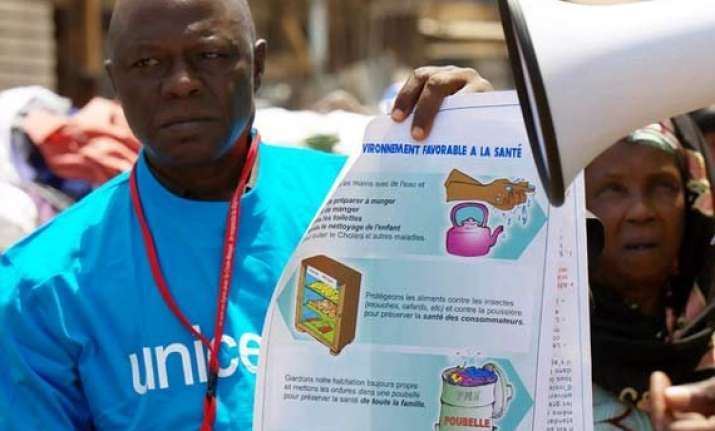 Accra: The UN and the governments of the countries at the forefront of efforts to turn back the unfolding Ebola virus disease outbreak in West Africa have agreed to ensure that the UN system adopts a coordinated approach to global support being mobilised for national-level crisis response plans.
Wrapping up a four-day meeting in Accra, Ghana, on strengthening the international community's support to efforts by Guinea, Liberia and Sierra Leone to tackle the Ebola crisis, top-level officials from the UN system and partner organisations reaffirmed the need to move rapidly and in a coordinated, precise manner to defeat the disease.
According to a press release from the Ghana-based UN Mission for Ebola Emergency Response (UNMEER), Saturday's meeting produced an operational framework to ensure the wider UN system adopted a unified and coordinated approach to the international support being provided to national response plans.
This comes as the UN has shifted into high gear to support the efforts of hard-hit countries in tackling the outbreak on all fronts, from food aid to delivery of building supplies, and providing healing and training for survivors.
The meeting in Accra was attended by Chef de Cabinet of the UN secretary-general Susana Malcorra, Director General of the World Health Organisation (WHO) Margaret Chan and the Executive Director of the World Food Programme Etharin Cousin.
Also present were the Special Envoy of the secretary-general on Ebola, David Nabarro, and the UNMEER Chief, Anthony Banbury.
Among other participants were senior officials from UN agencies, funds and programmes, as well as from international partners such as the World Bank, the US Centres for Disease Control and Prevention and the Britain's Department for International Development.