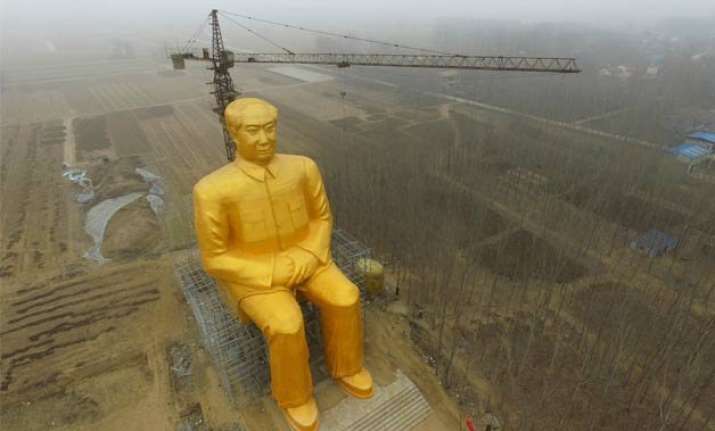 Beijing: A giant gold-painted statue of China's Communist Party founder Chairman Mao Zedong has been suddenly demolished, apparently for lacking government approval, days after his supporters installed it at a cost of whopping USD 4.6 lakh.
While the 37-meter statue made up of concrete and steel was installed in Tongxu county near Kaifeng in Henan province with high-profile publicity both at home and abroad, Mao's supports lamented the decline of his hardline ideology.
Pictures of the giant statue of a seated Mao over empty fields made worldwide headlines this week.
A report in the People's Net news portal quoted local officials as saying that the statue was destroyed for lack of registration and approvals.
Pictures of the tattered statue was posted on social media.
The construction was reportedly funded by farmers and several local entrepreneurs and finished in December.