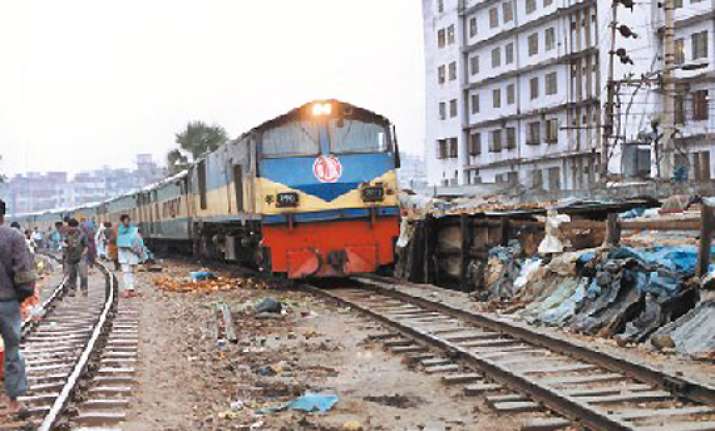 Dhaka, Jul 7: A box-like object triggered a bomb scare today in Dinajpur, along the border with India's West Bengal state, disrupting railway services on two routes in northwest Bangladesh.
The rail communication between Dinajpur-Panchagarh and Dinajpur-Thakurgaon remained suspended after a box-like object was found this morning on railway tracks at Bochaganj upazila in Dinajpur.
On information, a nine-member bomb disposal team reached the spot around 3:15 pm(local time) and examined the box for an hour, the Daily Star reported.
But the team declined to make any comments about the object.
Meanwhile, different sources said that the experts were suspecting that it was a "powerful explosive".  
The rail communication came to a halt around 9:00am (local time) when locals saw a box-like object from which two wires came out lying on the rail tracks around 400 meters off Thanapara area in the upazila and informed railway master Shawkat Ali.
Dinajpur is around 280 km from Dhaka.