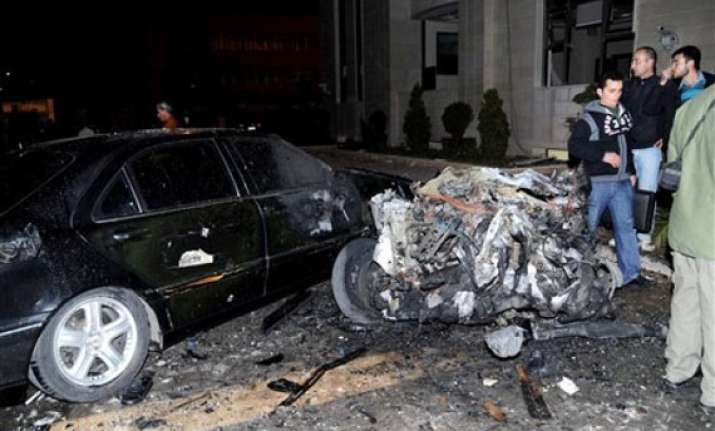 Beirut, Dec 13: Syria's state news agency said on Thursday that a bomb blast near a school in a Damascus suburb killed 16 people, at least half of them women and children.
The Deputy Foreign Minister of Russia, one of Syria's most important international allies, said Syrian President Bashar Assad is increasingly losing control and the opposition may win. It was the first acknowledgement by Moscow that Mr Assad faces a likely defeat.
Rebels have made some significant gains in Syria's civil war recently, such as capturing two major military bases. They are also mounting a serious challenge to the regime in its seat of power, the capital Damascus.
The blast in the suburb of Qatana, southwest of the capital, is the latest in a string of similar bombings in and around Damascus that the government says have killed at least 25 people in the last two days.
While no one has claimed responsibility for the bombings, some have targeted government buildings and killed officials, suggesting that rebels who can't engage Mr Assad's forces directly in Damascus are resorting to other means.
The government blames the bombings on terrorists, its shorthand for rebel fighters.
In today's attack, a car packed with explosives blew up near a school in a residential part of the south-western suburb of Qatana, Syria's SANA news agency said.
The report quoted medics from a nearby hospital as saying 16 people were killed, including seven children and "a number" of women.