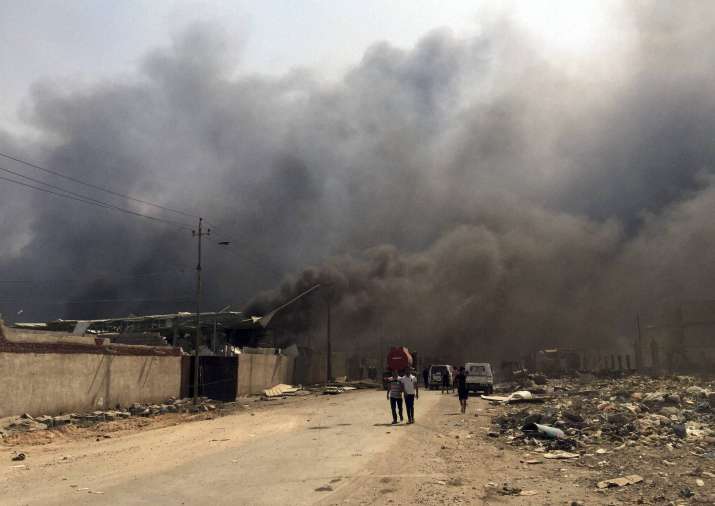 Two car explosions outside a shopping mall in Iraq's capital Baghdad has killed at least 12 people and injured another 25.
More than 40 people were wounded in the attack at Nakheel Mall across from the oil ministry, the sources said. One bomb went off at the entrance to the mall, the other in the parking lot.
Unconfirmed amateur video published on Facebook showed what appeared to be four separate fires, including two cars engulfed in flames.
Amaq news agency, which supports Islamic State, said in an online statement that two suicide bombers, one wearing a vest and the other in a car, had targeted "a gathering of Shi'ites" on Palestine Street.
The fight against Islamic State, which seized a third of Iraq's territory in 2014, has exacerbated a long-running sectarian conflict in Iraq, mostly between the Shia majority and the Sunni minority.Islamic State militants regularly attack civilian and security targets.