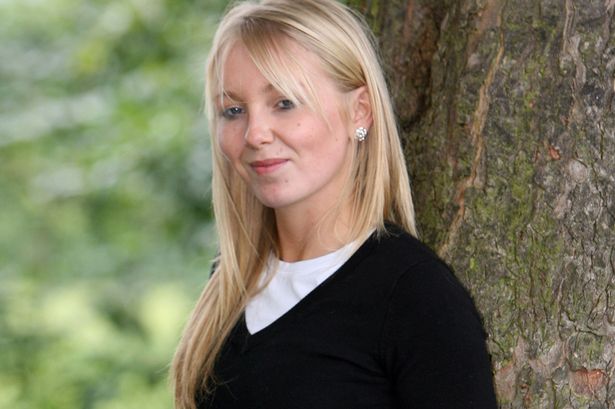 A 27-year-old British glamour model is on an Islamic State related terror watch by UK authorities after she used social media to communicate with extremists, a media report said on Sunday.
Kimberley Miners, who has posed topless for The Sun, is believed to have secretly converted to Islam and her "liking" and sharing Islamic State (ISIS) videos have triggered an investigation by Britain's anti-terrorist police and MI5.
The model from Bradford appears on social media under the alias Aisha Lauren al-Britaniya and has posted images of Muslim women brandishing rifles and other weapons, The Sunday Times reported.
Pictures show her fully veiled or with only her blue eyes on display, but in public she wears skinny jeans and leaves her long blonde hair uncovered.
She said she was abused when she went out in Islamic dress.
Britain's anti-terror officers have reportedly spoken to her up to four times and referred her to an anti-radicalisation programme.
She has been warned that she faces arrest if she continues to engage in extremism.
Miners insists that she disagrees with ISIS beheadings and said she was primarily concerned about the plight of Syria's refugee children.
However, the former model admitted being in direct contact on Facebook with an ISIS recruiter called Abu Usamah al-Britani.
The fighter appears to be openly using social media to groom a new generation of jihadist brides from Britain and the West, the report said.
Miners, who comes from a Christian family, first appeared in the national media in 2009 when she was juggling her job as a street cleaner in Bradford with a fledgling career as a topless model.
"People think it's really odd that I can be something so glamorous yet do something so dirty by day but I love it," she told The Sun at the time.
Her transformation is thought to have begun about a year later when she was deeply affected by the death of her father, Anthony, in a freak drowning.
Miners appears to have found solace in the company of Muslim friends, including another white convert.
She said her interest in Islam was sparked last year. "I found peace through it all," she was quoted as saying.
(With PTI inputs)