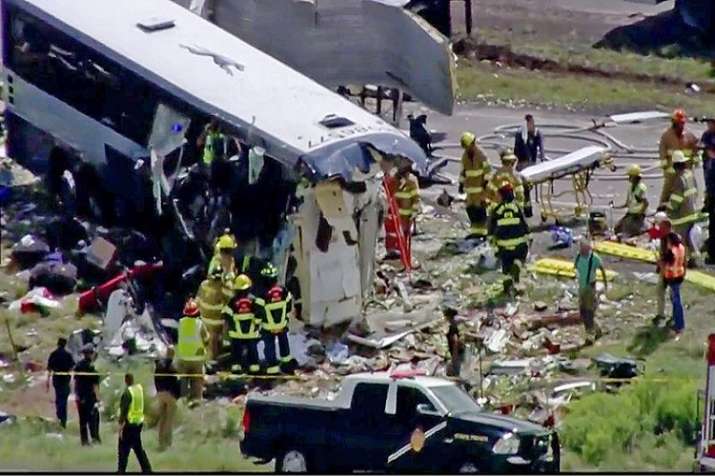 At least four people were killed in a bus crash in the US state of New Mexico on Thursday.
The bus was traveling from Albuquerque to Phoenix in the state of Arizona with 47 passengers on board.
The State Police of US New Mexico said that many bus passengers were transported with serious injuries. "The exact number of injuries is still being investigated."
According to the police, preliminary crash information indicated a semi-tractor-trailer traveling on I-40 eastbound had a tire blowout and crossed into oncoming westbound traffic, colliding with a Greyhound bus.
The crash led to the shutdown of westbound I-40 near Thoreau, about 170 km northwest of Albuquerque, the largest city of New Mexico, Xinhua reported.