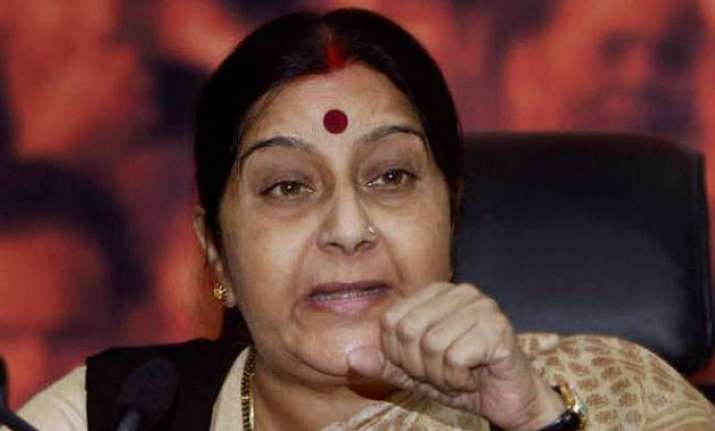 New Delhi: External Affairs Minister Sushma Swaraj today thanked Air India for its massive effort in 'Operation Raahat' to pull out Indians trapped in several parts of war-torn Yemen.
The Minister informed that evacuation process of Indians stranded in Aden is over.
"Thanks to Air India - three planes have  taken off from Sanaa for Djibouti with 488 on board," she tweeted.
India today evacuated 670 more nationals, including 488 from Sanaa by three Air India flights, taking the total number of Indians rescued from war-torn Yemen to nearly 2,300.
Indian naval ship INS Mumbai reached Djibouti safely today with a total of 440 people, which includes Indians and nationals of 17 other countries, on board who were evacuated from the Yemeni port of Aden amid heavy shelling. The Indians on board were more than 260.
A no-fly zone enforced in Yemeni airspace by international coalition has made it difficult to evacuate Indians by air. India has been requesting Saudi Arabia to allow aerial sorties to Saana on daily basis.
Sources said the number of Indians across Yemen was around 5,000 out of which 1,000 were women married to Yemeni nationals. The number of Indians in Saana would be around 3,000, while around 554 were in Aden and 298 were in offshore oil fields.
Talking about air sorties from Saana, an official said air operations at times become difficult as clearance given by authorities in the Yemeni city does not reach those in Djibouti.