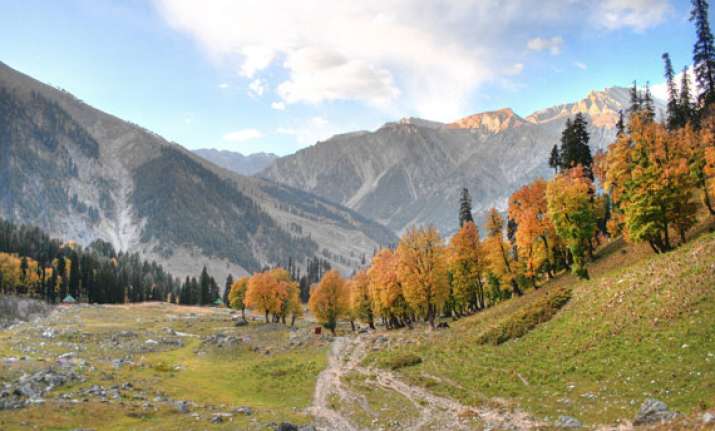 New Delhi: Kashmir is known as one the most beautiful places in India where time stands still. 
Water, in all or any  forms, is one of Kashmir's charms like rivers, lakes, springs, make music all over the valley.
The alluring and majestic sweeps of forested mountains are tempered with miles of flowering meadows.
It has many breathtaking and attracting places that is beyond imagination. In this beautiful land, fruits grow in abundance: apple, cherry, peach, pear, plum, loquat, almond, walnut and pine nut. 
Watch in pics the beauty of Kashmir valley and understand why it's called heaven on earth: