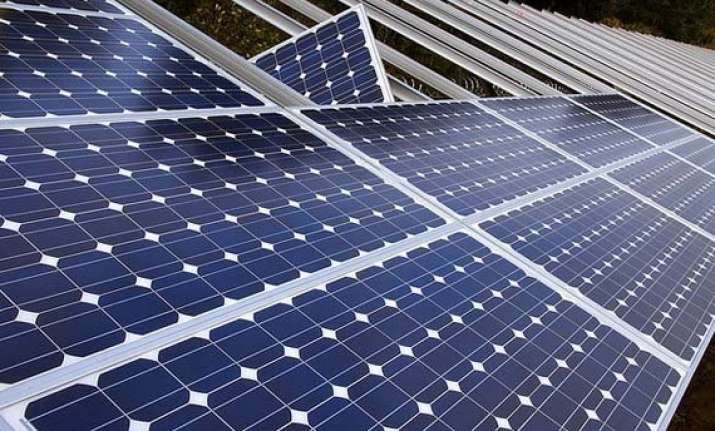 Kolkata: Nadia has become the first district in West Bengal to have hybrid solar micro cold storage facility where farmers can store and preserve their agri-horticultural produce.
For the want of a storage solution, most small farmers had to sell their produce at very low prices right after the harvest as cold storages can be afforded only by big farmers and middle-men.
It is estimated that more than 30 per cent of the agri-horticulture produce are wasted in the absence of facilities to store and preserve them.
The hybrid solar micro cold storage is a project being implemented by a city-based company "Switch ON" with support from GIZ IGEN-RE, under an Indo-German initiative.  
The facility will go a long way in solving problems faced by small and marginal farmers in preserving their produce and can store the perishable produce for seven to 10 days with a maximum capacity of nine tonnes using low cost technology.  
It is 30 per cent less expensive than traditional systems.
"This project is first-of-its-kind, that will help build a sustainable and resilient farming community. Upon the success of this pilot project, we will scale up this solution across West Bengal, Odisha and Jharkhand - areas where we are currently operating," Suman Paul, the project coordinator, said.
The farmers will be charged Re one per kg per week while the cost of the solar cold storage is Rs six lakh.  
The cold storages will be operated by 'ON Farm', a farmer-producer company run and managed by local farmers.  'Switch ON' is supporting 'ON Farm' to manage their own supply chain operations eliminating middlemen and thereby increasing their profits.
Talking about the build of the solar cold storages, Ekta Jaju of Switch ON said, "These are encapsulated by a structure built with natural material, inspired from Dochala, a two-sided sloped roof prevalent in Bengal in the 1860's - a perfect mix of new technology and natural practices."