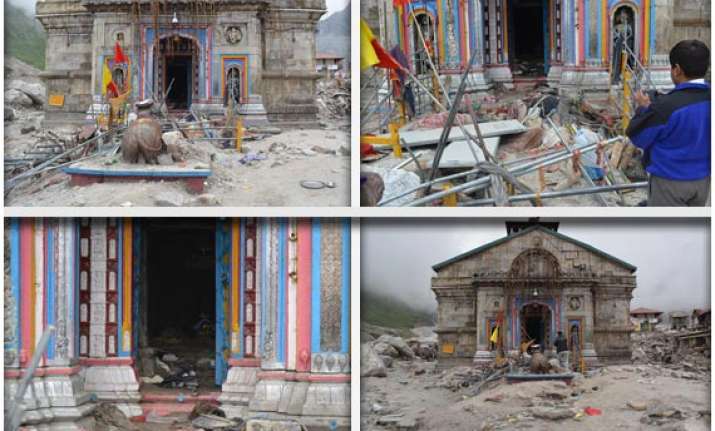 Dehradun: First pictures that have come from Kedarnath shrine depict a dismal picture of devastation and destruction. 
Only rubble and huge boulders  are seen around the Nandi statue at the exterior of the temple.
Heavy rains, cloudburst and flash floods virtually submerged the Kedarnath shrine in mud and slush where 50 people died.