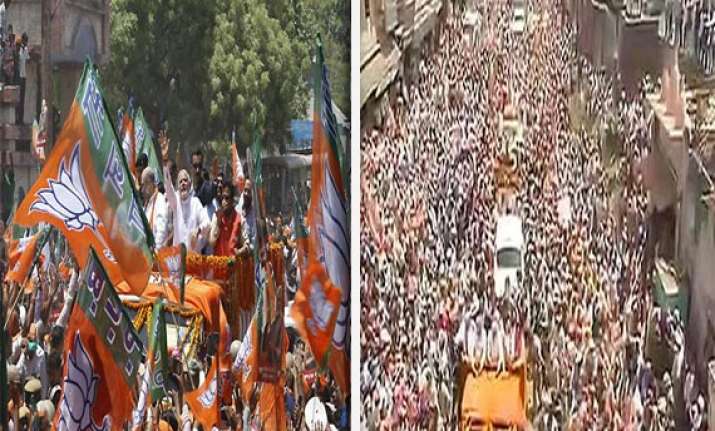 Varanasi: Thousands of BJP workers and supporters today thronged Varanasi to cheer BJP's prime ministerial candidate Narendra Modi who arrived here to file his nomination for the mega electoral battle in the holy city.
Thousands of people wearing saffron caps, Modi masks and holding BJP flags, lined up along Nadesar, Andhrapaul, Lahurabeer and Cant area in the heart of the city.
There were people everywhere in a carnival-like  atmosphere, on terraces, on trees; those who have come in from other states are in traditional attire, holding up hundreds of flags with the BJP's lotus symbol.
The BJP supporters had started gathering along Modi's route since morning to have a glimpse of Modi.
Large number of people were seen on rooftops and balconies of all buildings along Modi's route.
BJP units in all the 90 wards in the city reached the venue of the road show by carrying out procession from their respective wards.