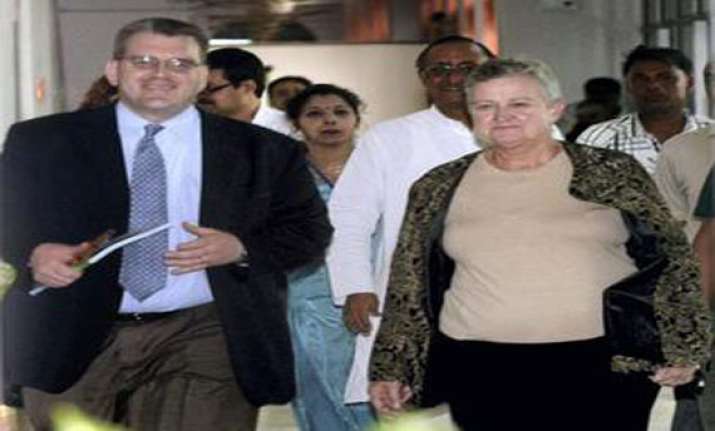 Kolkata, May 20: US Ambassador to India Nancy Powell on Monday met West Bengal Chief Minister Mamata Banerjee during a visit to the city.
Though it was just a "courtesy call", the meeting between the two lasted over an hour, at a time when the Trinamool Congress government completed two years in office on Monday.
Last May, US secretary of state Hillary Clinton had met Ms. Banerjee during her visit to the city when the ruling Trinamool Congress celebrated its one year in power and had discussed about US investment in the state. But, there has been no development on that score in the past one year. It is not known if Ms. Powell followed up on the issue.
Ms. Powell had met the CM earlier in September, last year.
During her stay, Ms. Powell is scheduled to attend a number of programmes in the city including an interaction with industrialists at a chamber of commerce and visit to an NGO.
There was also no feedback from the CMO if the CM showcased achievements of her government in the last two years or discussed foreign investment.
There was also no information if the two discussed Swami Vivekanada's Chicago trip as Ms. Banerjee has planned to celebrate it in a grand way in September.
Ms. Banerjee had also requested the US government to make arrangement for creating a chair in the name of Swami Vivekananda in some US universities.