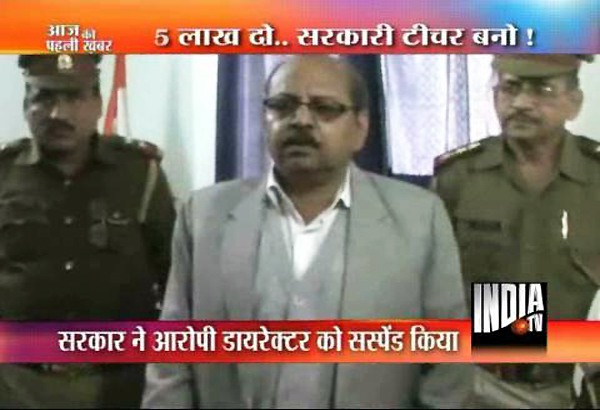 Kanpur, Feb 9: Sanjay Mohan, director of Uttar Pradesh Secondary Education Board was arrested on Wednesday by police in connection with Teachers Eligibility Test (TET) scam.

The state government has suspended Sanjay Mohan after his arrest on charge of taking several crores of rupees as bribe.

Kanpur Rural police raided Sanjay Mohan's residence in Nishant Bagh, Lucknow on Wednesday and recovered Rs 4,86,900 cash and documents including  TET candidates admit cards and examination related papers.

Sanjay Mohan has been brought in police custody from Lucknow to Kanpur and is being interrogated.

Lakhs of candidates appeared for the TET exam on November 13 last year, after which charges were levelled about candidates paying from Rs 2 lakh to Rs 5 lakh for being passed.

Sanjay Mohan has denied the allegations. On December 31, five persons were arrested and Rs 87 lakh cash was seized from them. Six more people were arrested and police had recovered Rs 96 lakh cash.