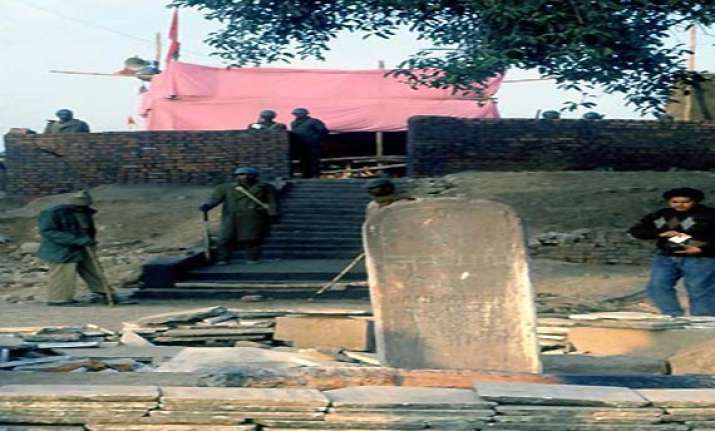 Lucknow: The UP government today said if VHP continues with its plan of 'Chaurasi Kosi Yatra' despite denial of permission, it may seal boundaries of the six districts through which the pilgrimage is proposed, besides making arrangements to stop people from reaching Ayodhya.
IG (Law and Order) R K Vishwakarma said a tight vigil will be maintained in the districts of Faizabad, Basti, Barabanki, Gonda, Bahraich and Ambedkar Nagar and people including saints and seers, will be prevented from reaching Ayodhya.
A detailed plan in this regard is being worked out and proper coordination will be ensured between the railway, bus and air authorities.
Vishwakarma said 10 companies of RAF were received by the state for Eid and they are available till August 21, but it seek extension of their stay.
The VHP has proposed to undertake the 'Chaurasi Kosi Parikrama Yatra' between August 25 and September 13, but the state government had refused to give permission for it citing Supreme Court order to maintain a status quo at the disputed site.
Principal Secretary (Home), R M Srivastava, had yesterday said VHP leader Ashok Singhal had sent a letter giving details of the Yatra which said "it is being organised with the demand of the construction of the temple at the disputed site."