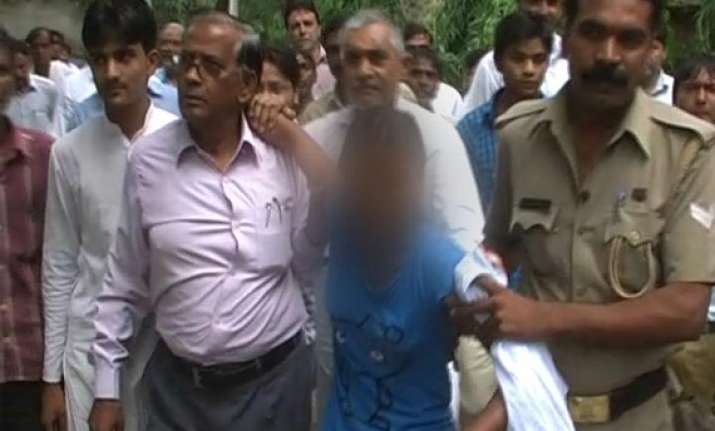 Muzaffarnagar, UP: A state-level female hockey player was teased by two youths on a motorbike near the local court complex on Monday.
The player, who had come with her father for a certificate from the court, caught hold of both, dragged them to the ground.
Soon, a crowd collected and began thrashing both youths, Hari Om and Vijay. The girl also suffered bruises in her arms and legs.
Police later took both into custody and a case under section 354 IPC was registered.
Says the player: "What do you call this? A government?  You can't move around on the streets with your parents and brothers? If such thing happens, what's the use of a girl living like this?"