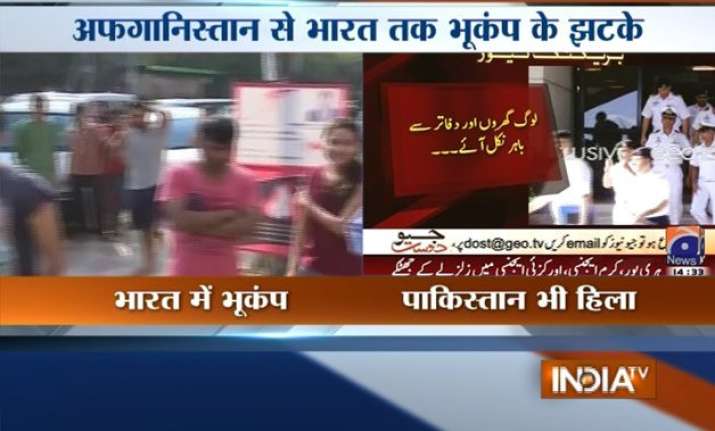 New Delhi: A massive earthquake today jolted North India, Pakistan and Afghanistan around 3 pm IST.
Pakistani officials say the death toll in their country from the Afghan earthquake has risen to 145, bringing the overall total to at least 180
Inayatullah Khan, Pakistan's provincial minister, says the death toll from earthquake in the Khyber Pakhtunkhwa province alone has has jumped to 121.
Afghan officials say 33 people were killed nation-wide in Monday's quake, including 12 schoolgirls who were trampled to death while trying to get out of swaying buildings. Another two people died in India-controlled parts of the disputed Kashmir region.
The U.S. Geological Survey said the earthquake had a preliminary magnitude of 7.5 and occurred at a depth of 212 kilometers (130 miles).
Mohammad Hanif, a top official at Pakistan's Meteorological Department, says Monday's quake did not cause massive destruction because the epicenter was so deep.
Indian Prime Minister Narendra Modi sent a tweet Monday afternoon after the earthquake, saying: "I pray for everyone's safety."
In Afghanistan, 12 students at a girls' school died in a stampede trying to get out of the building.
An 80-year-old woman died of a heart attack in in the southern town of Bijbehara in  officials said, while two Indian army soldiers were injured when a sentry post collapsed on them in the in the town of Sopore, police officer Imtiyaz Hussain said.
Zaheeruddin Qureshi, a senior rescue official, said at least one person was killed and another was injured when a wall of a home collapsed in Mirpur, a city in Pakistan's part of Kashmir. He said landslides triggered by the quake also disrupted normal traffic in various parts of Kashmir.
Tremors were felt for around 40 seconds in national capital Delhi, which disrupted normal life and created panic among denizens.
The US Geological Survey said the epicentre lay 45 km south-southwest of Jarm in Afghanistan, around 240 km from capital Kabul.
It put the intensity at 7.7 on the Richter scale.
The quake in Hindu Kush region was 190 deep, explaining why it was felt at such large distances.
According to reports, the shake has been felt as far as United Arab Emirates, 2,200 km away from the epicentre.
The tremors jolted the whole of northern India including Jammu and Kashmir, Himachal Pradesh, Rajasthan, Delhi, Haryana and Uttar Pradesh.
However, no loss of life and massive damage to property is reported so far.
Delhi Metro services were disrupted for few minutes, a DMRC official said.
The quake also affected telecom services in Delhi and neighbouring regions as hundreds of thousands of people began calling each another in panic.
Here are the Live Updates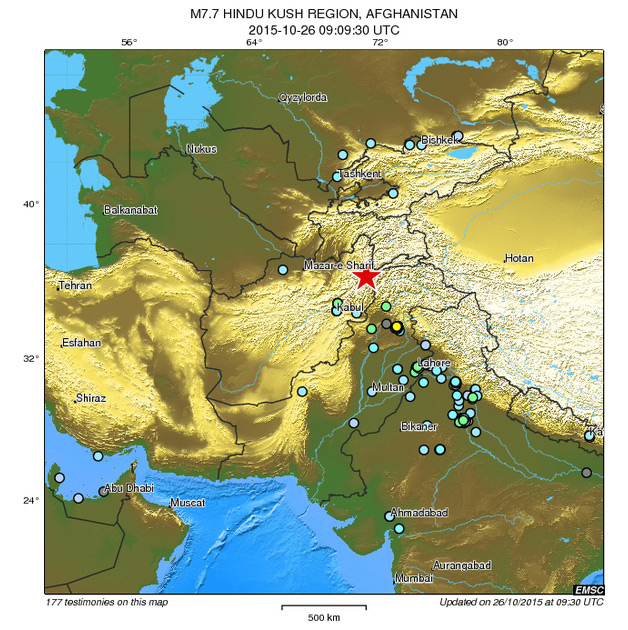 (Image: EMSC)
Map of the impact zone of the earthquake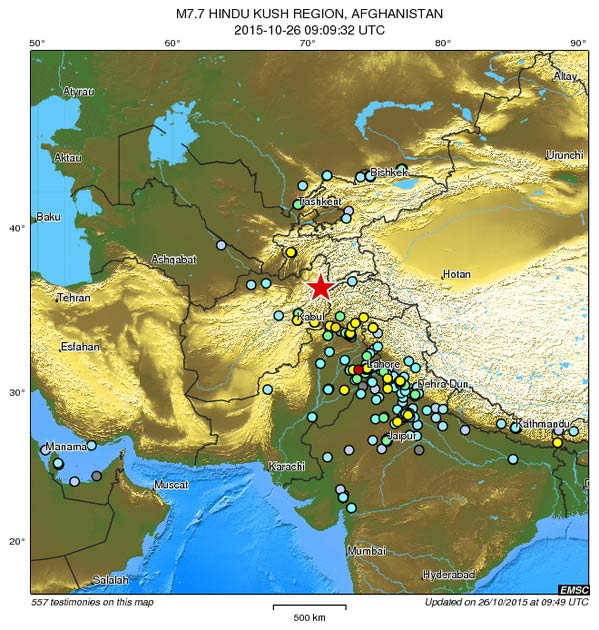 (Image: EMSC)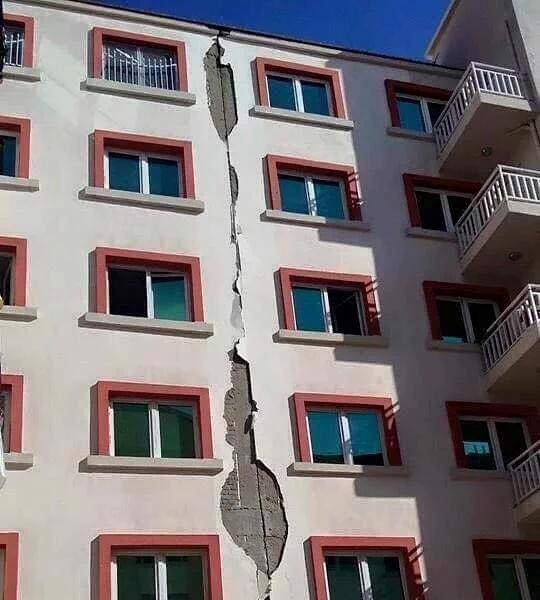 An image from Islamabad where cracks appeared in a complete building
(Source: Twitter)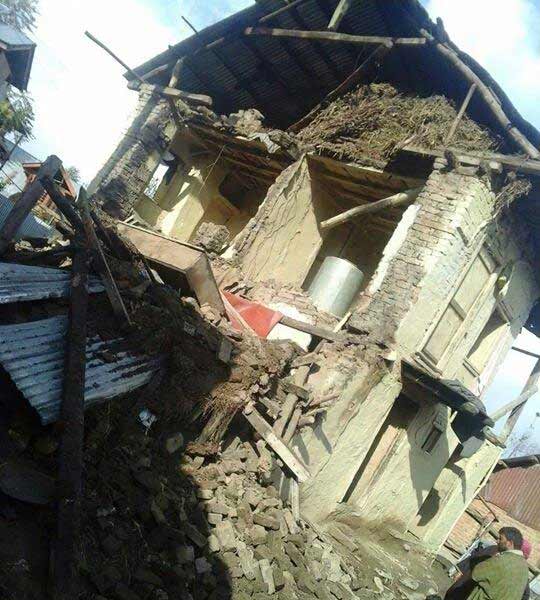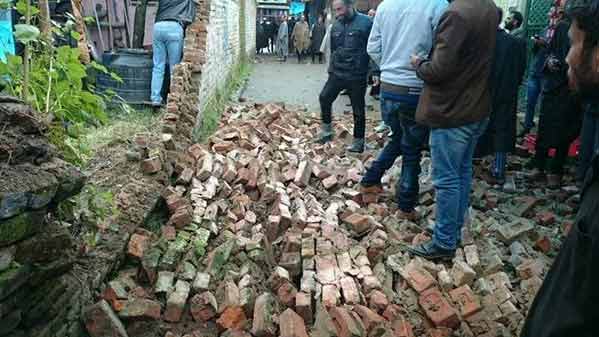 Images from Kashmir
Watch Video  Here: