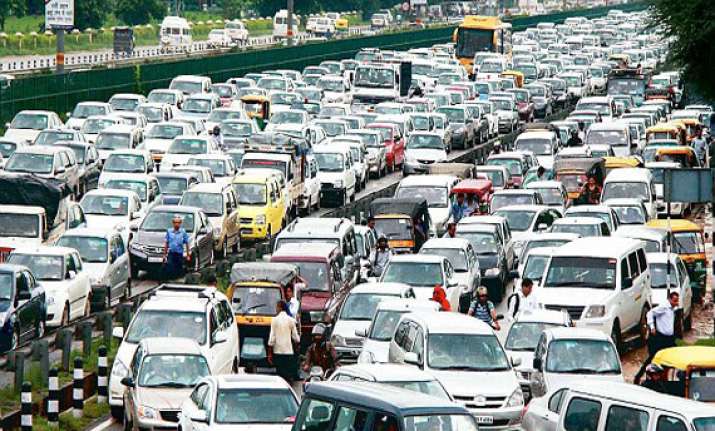 New Delhi: In a big relief to travellers on Delhi-Gurgaon Expressway, toll plazas in 12 of the 16 lanes, which had been causing huge traffic snarls on it, will be dismantled as the legal dispute over the plazas ended today under the supervision of the Delhi High Court.
The High Court today recorded the consent order in terms of tripartite settlement arrived at among NHAI, Delhi-Gurgaon Super Connectivity Ltd (DGSCL) and lead financier IDFC.
The terms of the settlement, recorded by Justice Manmohan Singh in the consent order, would lead to dismantling of toll plazas 12 out of total 16 toll lanes on the Expressway.
The court, however, concurred with the plea of National Highway Authority of India (NHAI) that South Delhi Municipal Corporation (SDMC) and SMS Infrastructure Limited, which has been awarded a contract for three years by the civic body, can be allowed to use remaining four toll plazas for levying entry tax from commercial vehicles coming to Delhi.