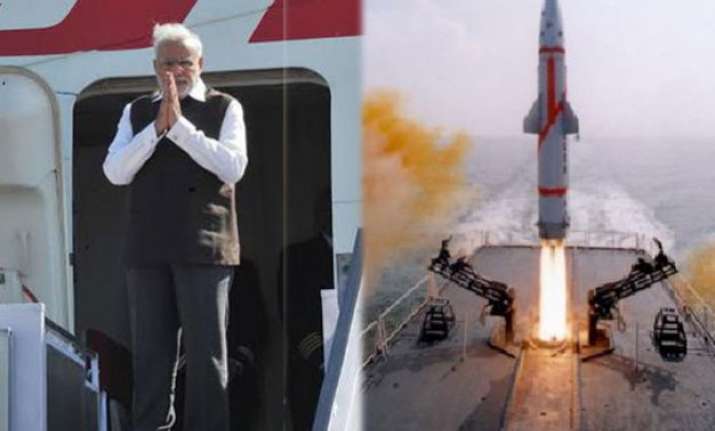 A special CBI court on Thursday sentenced B. Ramalinga Raju, his two brothers and seven others to seven years in prison in the multi-crore-rupee Satyam case, India's biggest corporate fraud.
The court also imposed over Rs.5 crore fine each on 60-year-old Ramalinga Raju, the Satyam Computer Services Ltd's founder and former chairman, and his brother B. Rama Raju and up to Rs.50 lakh each on the remaining accused, CBI counsel K. Surender said.
A Pakistani court on Thursday suspended the Punjab government's detention order against 2008 Mumbai attack mastermind and LeT operations commander Zakiur Rehman Lakhvi under a public security act and ordered his immediate release.
Justice Muhammad Anwarul Haq of Lahore High Court suspended the detention of 55-year-old Lakhvi under Maintenance of Public Order after the government failed to present sensitive records against him in the court.
Different voices on settlement of Kashmiri migrants emerged within PDP-BJP alliance with Union Home Minister Rajnath Singh today hinting that there was no going back on the plans for separate settlement for the displaced community in the Valley.
"I don't want to go into details. Whatever decision was taken by the central government for the rehabilitation of Kashmiri Pandits...the decision remains the same. We had a good talk with the Chief Minister of Jammu and Kashmir (on this issue)," he told reporters here.
With focus on getting investments and technology, Prime Minister Narendra Modi today embarked on a three-nation tour of France, Germany and Canada during which talks will be held on a range of issues including civil nuclear and defense.  
France will be the first destination of his nine-day tour.  During his stay in Paris, Modi will hold talks with President Francois Hollande and meet business leaders.
India today successfully test-fired its nuclear-capable Dhanush ballistic missile with a strike range of 350 km from a naval ship off the Odisha coast.
The surface-to-surface Dhanush, a naval variant of India's indigenously-developed Prithvi missile, was test fired from a ship in the Bay of Bengal off Odisha coast by the Strategic Force Command (SFC) of the defence force.