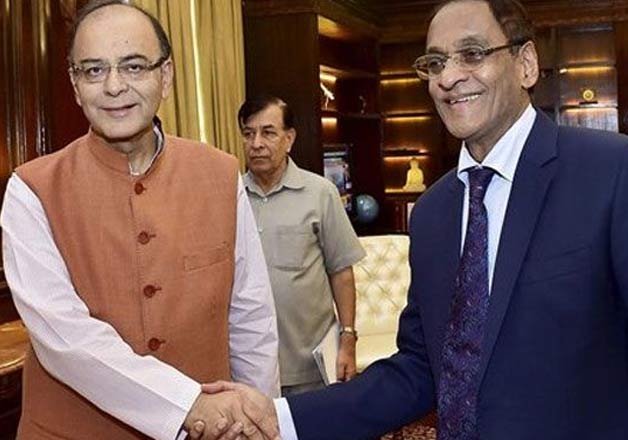 India, Mauritius officials to revisit tax treaty from today
New Delhi:
Indian and Mauritian officials will hold talks starting today on proposed amendments to their bilateral tax treaty.
AAP to protest today to demand sacking of Smriti Irani, Sushma Swaraj, Vasundhara Raje
New Delhi: The AAP will hold a protest march today demanding removal of union minister Smriti Irani for lying about her education degrees as well as External Affairs Minister Sushma Swaraj and Rajasthan Chief Minister Vasundhra Raje over "impropriety".
EC sending another batch of e-roll auditors to Bihar today
Patna: To ensure error free electoral rolls in Bihar, the Election Commission is sending another batch of e-roll auditors to the state today.
Maharashtra CM Fadnavis to visit NYC today
New York: Maharashtra Chief Minister Devendra Fadnavis will visit the New York city to invite investment and expertise from the US to his state in various sectors and will meet political and business leaders during the trip, being pegged as 'Mumbai meets Manhattan'.
Karnataka assembly session begins today, expected to be stormy
Belagavi: Opposition BJP and JDS are set to confront the Congress government on a host of issues, including farmers' suicide, as the monsoon session of Karnataka legislature begins here today.
Jaya to flag off Chennai Metro train services today
Chennai: Six years after the first work was launched, the much and eagerly awaited train services under the Chennai Metro Rail Project (CMRP), which was aimed at easing the traffic congestion in this burgeoning metropolis, would be flagged off today by Tamil Nadu Chief Minister J Jayalalithaa.
Prez Mukherjee to visit Tirupati during ten days of southern sojourn
New Delhi: President Pranab Mukherjee will visit 'Rashtrapati Nilayam' in Secunderabad for a ten-day southern sojourn beginning today.
India Squad for Zimbabwe Tour to be selected today
New Delhi: Even though the scheduled tour of the Indian team to Zimbabwe next month is yet to be officially confirmed, the national selectors have been told by the BCCI to pick the team in Delhi today on June 29.
IPL-6 Spot Fixing Case: Court to Pass Order today
New Delhi: A Delhi court is likely to pronounce today its order on framing of charges in IPL-6 spot fixing case in which suspended cricketers S Sreesanth, Ajit Chandila, Ankeet Chavan and others, including underworld don Dawood Ibrahim and his aide Chhota Shakeel, are accused.