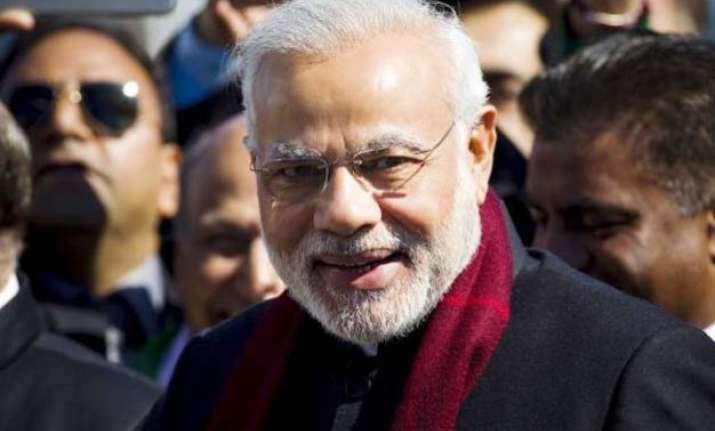 Launching a scathing attack on Congress party, Prime Minister Narendra Modi today said that Extra-Constitutional authorities were "really wielding" power in UPA government.
Putting down Congress President Sonia Gandhi's accusation that NDA government was showing "obstinate arrogance" in Parliament and that it was a government by "one person", PM Modi said, "Perhaps, she is referring to the fact that earlier extra-constitutional authorities were the ones really wielding power"
The Delhi assembly on Wednesday took on the central government by adopting a resolution against its order which gave Lt. Governor Najeeb Jung the final say in the postings and transfers of bureaucrats in the capital.
Passed by voice vote on the last day of the two-day special session of the assembly, called by the Aam Aadmi Party (AAP)-led Delhi government, the resolution termed the May 21 notification issued by the Union home ministry as "illegal".
Minister of State for Home Affairs Kiren Rijiju today said that his remark on beef ban has been misunderstood and misquoted by the media.
Speaking to India TV, Rijiju said, "My remark was misunderstood. India is a secular country. I was in Mizoram yesterday.
I met civil society and media... they asked my views on this subject. I said sentiments of each section of society should be kept in mind."
World Bank Group President Jim Yong Kim on Wednesday congratulated Prime Minister Narendra Modi on the completion of his government's one year in power and said the world needs more leaders like him.
"Congratulations, @narendramodi, on one year of visionary steps toward ending poverty in #India. The world needs more leaders like you," Kim said on twitter.
An unrelenting heat wave continued to wreak havoc across India. More than 1,100 people have lost their lives across the country over a fortnight with Andhra Pradesh and Telangana being the worst hit.
The death toll due to severe heat wave sweeping Andhra Pradesh has risen to 852 with the scorching weather claiming 202 lives in Prakasam district alone, officials said on Tuesday