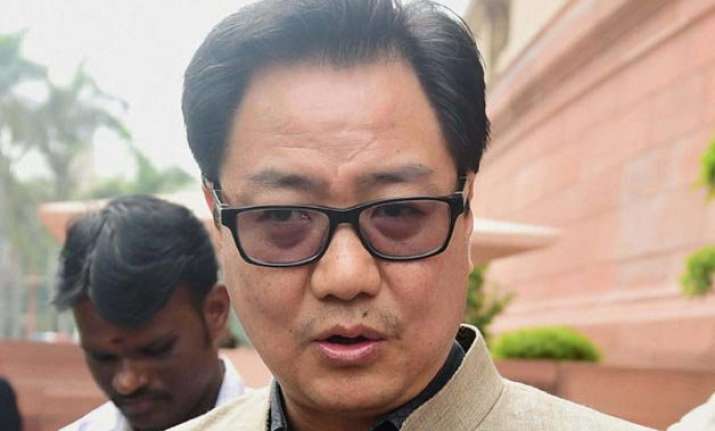 New Delhi: Minister of State for Home Affairs Kiren Rijiju today said that his remark on beef ban has been misunderstood and misquoted by the media.
Speaking to India TV, Rijiju said, "My remark was misunderstood. India is a secular country. I was in Mizoram yesterday. I met civil society and media... they asked my views on this subject. I said sentiments of each section of society should be kept in mind."
When reminded that  his remark was being linked with Union Minister Mukhtar Abbas Naqvi's, he said, "I have not heard his statement... people here told me about this. I just cite an example to answer them. My remark should not create any controversy. We are here to serve the country and talking about food etc is of no use."
Rijiju, however, said that Hindus are majority in India and hence their sentiments should be kept in mind while enacting law.
On Maharashtra and Haryana government's decision to ban sale of beef, he said, "If Hindus are in majority in Maharashtra, Gujarat, Madhya Pradesh, Delhi, Haryana or any other state, sentiment of majority of people should be the top priority."
He further said that the Congress is indulging in 'cheap' stunts to spread rumors about BJP.
"In Mizoram, people are being told that BJP is against Christians. It is about belief... what you eat or drink. No one can impose anything."
Yesterday, the Minister, who was in Aizaal, said, "I eat beef, I am from Arunachal Pradesh, can somebody stop me? So let us not be touchy about somebody's practices."
Rijiju's remark was seen as a reply to Naqvi who had said that those who wanted to eat beef  should go to Pakistan.