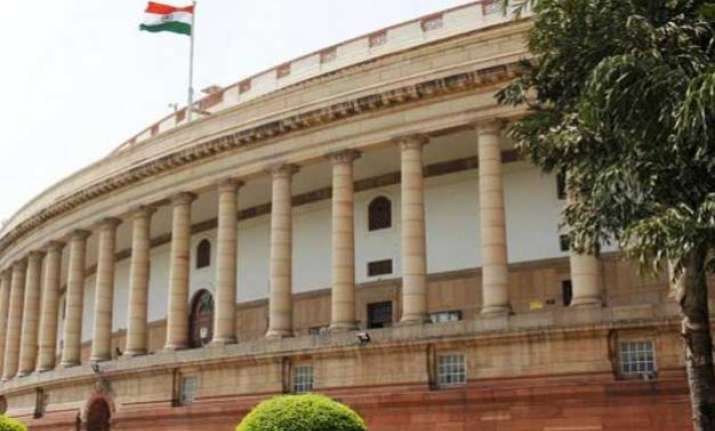 New Delhi: Rajya Sabha failed to transact any significant business today on the first day of the Monsoon session as opposition pressed for resignation of External Affairs Minister Sushma Swaraj as also Chief Ministers of Rajasthan and Madhya Pradesh over various controversies.
While Lok Sabha was adjourned immediately after it met for the day as a mark of tribute to a sitting member who passed away recently, Rajya Sabha saw repeated adjournments with opposition members creating uproar, including by trooping into the Well of the House.
New Delhi: Decks were cleared for the hanging this month-end of Yakub Abdul Razak Memon, sole death row convict and a co-conspirator of fugitive Dawood Ibrahim in the 1993 Mumbai serial blasts case, with the Supreme Court today dismissing his curative petition.  
A three judge bench headed by Chief Justice H L Dattu rejected Memon's plea saying that the grounds raised by him does not fall within the principles laid down by the apex court in 2002 in deciding the curative petition, the last judicial remedy available to an aggrieved person.  He is due to be hanged on July 30.
New Delhi: Senior BJP leader Shanta Kumar has released copies of a letter he wrote to party chief Amit Shah stating that the Vyapam scam, Lalitgate and chikki scam had dented the image of one-year old NDA government.
He also said that the entire sequence of events made 'all of us bow our heads in shame'.
New Delhi:  The 36 Rafale combat planes and associated systems and weapons would be delivered in the same configuration as had been tested and approved by Indian Air Force, and with a longer maintenance responsibility by France, Defence Minister Manohar Parrikar said today.  
As per the India-France Joint Statement issued during Prime Minister Narendra Modi's visit to France earlier this year, the Indian government conveyed to France that in view of the critical operational necessity for multirole combat aircraft for IAF, it would like to acquire 36 Rafale jets in fly-away condition as quickly as possible.  
Shanghai: The New Development Bank (NDB) of BRICS commenced business here on Tuesday. The BRICS countries comprise the world's major emerging economies: Brazil, Russia, India, China and South Africa.
Chinese Finance Minister Lou Jiwei, Shanghai Mayor Yang Xiong, and NDB President K.V. Kamath from India attended the opening ceremony held in a hotel here, Xinhua reported.