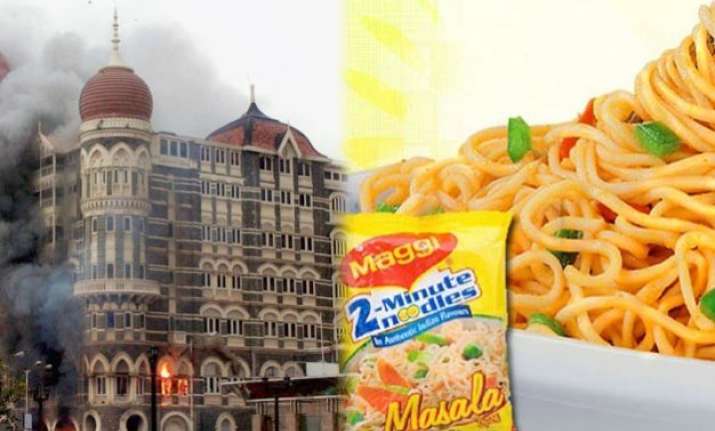 New Delhi: A former top cop of Pakistan who spearheaded the probe into 26/11 Mumbai terror attacks in his country has demanded action against the culprits who are sitting comfortably after taking lives of over 160 innocent people.
Tariq Khosa, former Director General of Pakistan's Federal Investigation Agency wrote in Pakistan's daily newspaper Dawn, "Are we as a nation prepared to muster the courage to face uncomfortable truths and combat the demons of militancy that haunt our land?"
New Delhi: Facing flak over blocking of 857 websites, the government today reviewed its order and decided to lift ban on those sites which did not contain pornographic material but had still faced action.
The decision follows a review of the earlier order, wherein the Department of Telecom had asked Internet service providers (ISPs) to block a total of 857 websites, although some websites were found to be hosting jokes, memes and other humourous content without any pornography.
New Delhi: The FSSAI-approved laboratory of Central Food Technological Research Institutue (CFTRI) has found Maggi noodles to be in compliance with the country's food safety standards.
CFTRI had tested five samples sent by Goa Food and Drug Administration (FDA) when Maggi was banned in June in the wake of findings in Uttar Pradesh and other states that the instant noodles brand had lead levels beyond permissible limits.
New Delhi: The suspension of 25 Congress MPs and the resultant boycott by several parties had its echo in the Lok Sabha today with a BJD member making a strong plea against taking up any legislative business in the absence of the opposition.
Tathagata Satpathy raised the matter during Zero Hour at the fag end of his submission on the situation caused in parts of Odisha due to severe floods.
Mumbai: Reserve Bank today kept its policy rates unchanged, with Governor Raghuram Rajan saying that the headline inflation is at elevated levels and banks are yet to pass on the full benefits of previous rate cuts.
RBI has cut the rates thrice so far in 2015 by 25 basis points each.
Stating that the policy action was front-loaded in June, Rajan said it is prudent to keep the policy rate unchanged at the current juncture while maintaining the accommodative stance of monetary policy.