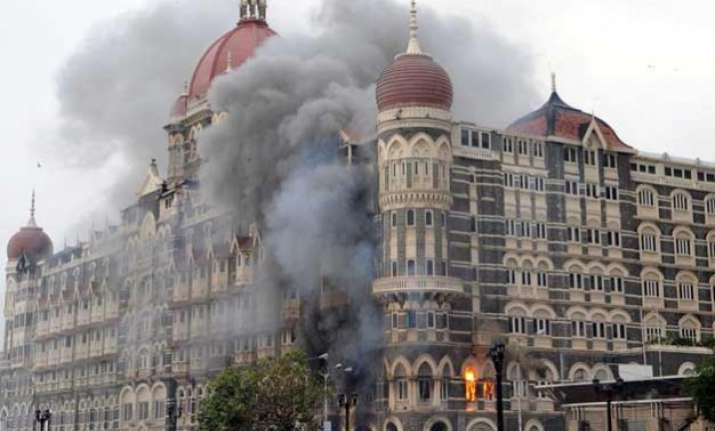 New Delhi: A former top cop of Pakistan who spearheaded the probe into 26/11 Mumbai terror attacks in his country has demanded action against the culprits who are sitting comfortably after taking lives of over 160 innocent people.
Tariq Khosa, former Director General of Pakistan's Federal Investigation Agency wrote in Pakistan's daily newspaper Dawn, "Are we as a nation prepared to muster the courage to face uncomfortable truths and combat the demons of militancy that haunt our land?"
"Pakistan has to deal with the Mumbai mayhem, planned and launched from its soil. This requires facing the truth and admitting mistakes," he wrote.
Demanding action against Mumbai attack masterminds without naming them, Khosa wrote, "The entire state security apparatus must ensure that the perpetrators and masterminds of the ghastly terror attacks are brought to justice. The case has lingered on for far too long."
"Dilatory tactics by the defendants, frequent change of trial judges, and assassination of the case prosecutor as well as retracting from original testimony by some key witnesses have been serious setbacks for the prosecutors" he adds.  
Khosa pointed out a number of facts that clearly established Pakistan's complicity in Mumbai attacks.
"The following facts are pertinent. First, Ajmal Kasab was a Pakistani national, whose place of residence and initial schooling as well as his joining a banned militant organisation was established by the investigators.
Second, the Lashkar-e-Taiba (LeT) terrorists were imparted training near Thatta, Sindh and launched by sea from there. The training camp was identified and secured by the investigators. The casings of the explosive devices used in Mumbai were recovered from this training camp and duly matched.
Third, the fishing trawler used by the terrorists for hijacking an Indian trawler in which they sailed to Mumbai, was brought back to harbour, then painted and concealed. It was recovered by the investigators and connected to the accused.
Fourth, the engine of the dinghy abandoned by the terrorists near Mumbai harbour contained a patent number through which the investigators traced its import from Japan to Lahore and then to a Karachi sports shop from where an LeT-linked militant purchased it along with the dinghy. The money trail was followed and linked to the accused who was arrested.
Fifth, the ops room in Karachi, from where the operation was directed, was also identified and secured by the investigators. The communications through Voice over Internet Protocol were unearthed.
Sixth, the alleged commander and his deputies were identified and arrested.
Seventh, a couple of foreign-based financiers and facilitators were arrested and brought to face trial," He wrote in the article.
"Aren't we as a nation determined to root out terrorism in all its forms from our soil?" he asked.
Taking exception to Pakistan's 'Good-Taliban, Bad-Taliban' policy, Khosa wrote, "The duality and distinction between good and bad Taliban, including all militants and terrorists, should stand removed from Miramshah to Muridke, from Karachi to Quetta."
While referring to India's alleged role in promoting insurgency in Pakistan, Khosa wrote ,"Pakistan's concerns in respect of the botched investigation into the Samjhauta Express bombing and alleged covert support to the Baloch insurgency as well as reported 'terror financing' both in Karachi and Fata by Indian and other foreign agencies should not only be highlighted but concrete evidence presented to put a stop to such means of non-kinetic warfare resorted to by sleuths from both sides to further their so-called national interests.
Khosa also said that  both India and Pakistan have too many skeletons in their cupboard and they should not shy away from admitting their mistakes.
Khosa is considered an officer with integrity and impeccable character and has also handled high profile cases such as the investigation of the assassination of Benazir Bhutto.