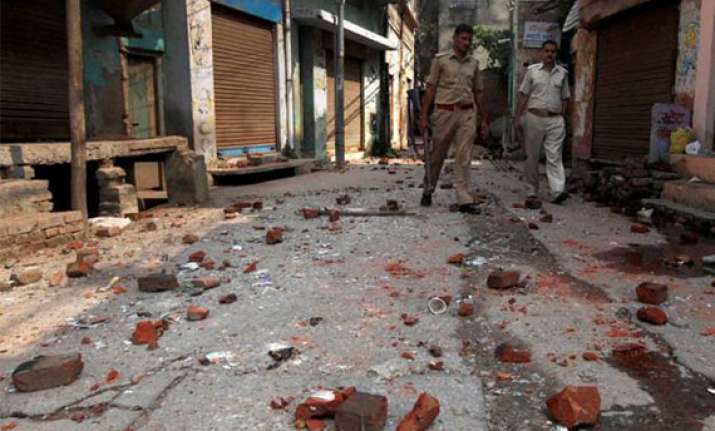 Muzaffarnagar: The situation in Muzaffarnagar continued to be tense today following group clash in which three people were killed on Wednesday.
Officials admitted that the killings had once again endangered the fragile peace in the region.
Another incident - stabbing and then shooting of a couple at Phugana in Shamli district late Wednesday night - fuelled the tension.
Chief Minister Akhilesh Yadav has sent state police chief Deo Raj Nagar to the violence hit region.
Nagar along with Inspector General of Police (Law and Order) R.K. Vishwkarma, who were in New Delhi to participate in a meeting called by the Election Commission of India, are now camping in Muzaffarnagar.
Confirming that the second case involving a couple, where the woman was first stabbed and then shot dead while her husband was critically injured, appeared to be communal in nature, Vishwakarma told IANS that investigations were on to identify the assailants and ascertain the motive behind the attack.