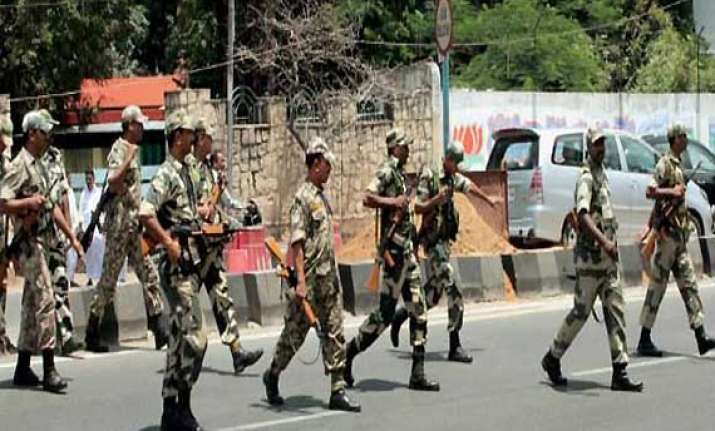 Hyderabad: With Lok Sabha expected to debate the contentious Telangana bill on Tuesday, security in Seemandhra region of Andhra Pradesh was beefed up and forces were put on alert to meet any eventuality on the law and order front.
"We are monitoring the situation ... police in districts have already been asked to be on alert ... depending upon the situation we will take appropriate action," additional director general of police (law and order) VSK Kaumudi said.
Police forces are already on alert in view of the protests and bandhs in Seemandhra districts over the past few days and with the Telangana bill likely to be debated in Lok Sabha on Tuesday, security arrangements have been heightened.
"We are on alert...with Telangana bill to come for debate...there may be emotional flare-up in some parts ... situation is being carefully monitored. Paramilitary forces along with state police personnel were deployed as a precautionary measure," another senior police official of Anantapur Range said.
Ever since the Centre took a decision last year to bifurcate Andhra Pradesh to create Telangana, agitational programmes such as bandhs, massive protests and demonstrations were being held in Coastal Andhra and Rayalaseema regions (collectively called Seemandhra) against the move.