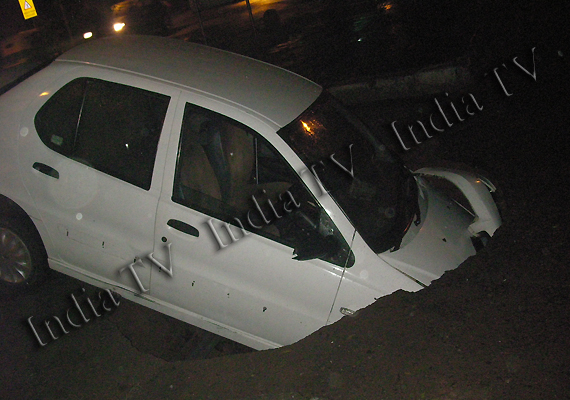 New Delhi, Aug 28: As the national capital reeled under traffic chaos for the second consecutive day due to heavy rains, a  Tata Indigo car plunged into a caved-in road at Kasturba Gandhi Marg here on Tuesday evening. 
It was raining heavily, when the driver of the Indigo car did not notice a portion of the road which had caved in.
In the recent past, there has been several instances of roads caving in different parts of the capital due to rain.  
There were huge traffic jams at South Delhi's Moolchand,  and on other parts of the busy Ring Road, with cars and other vehicles moving at snail's pace upto at least a kilometre.