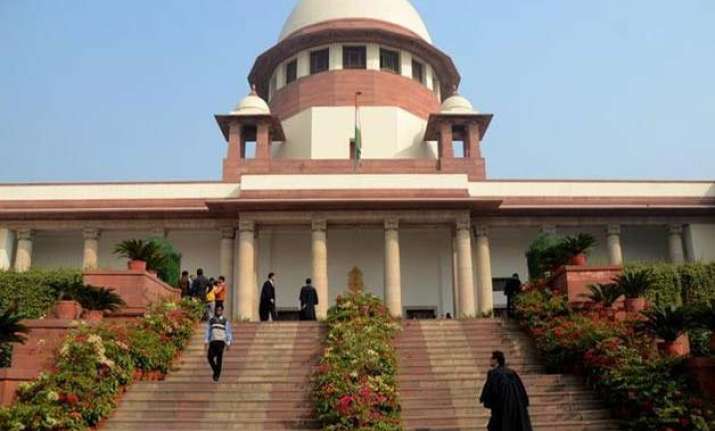 New Delhi:  Even as it reserved judgement, the Supreme Court today differed with the Centre on the provision of nominating two eminent persons in the National Judicial Appointments Commission (NJAC) saying inclusion of laymen in the new system of judicial appointments "cannot work".
"If you are talking of bringing layman into the NJAC, bring them here also(Supreme Court). Why are lawyers and judges sitting here. It's not right, it cannot work," a five-judge bench headed by Justice J S Khehar said.
The observations came during the final day of hearing with the bench reserving its judgement on the constitutional validity of the National Judicial Appointment Commission (NJAC) Act. In all, the arguments lasted 31 days.
Defending the provision for inclusion of two eminent persons, Attorney General Mukul Rohtagi said that "if we can have laymen in Consumer Commission and Tribunals, then why not in the six-member NJAC."
He said the eminent persons will assess candidates' integrity and their conduct.
"They are sitting one step below and are only part of the selection process. Here, they cannot be compared to be members of the Tribunals and Consumer Commission who are participating with judges to decide cases," Rohatgi told a bench, also comprising justices J Chelameswar, M B Lokur, Kurian Joseph and Adarsh Kumar Goel.
The AG also opposed the idea of removing the veto power to the members of the NJAC and said "If you say that don't give veto to somebody else, it will put the judges on a higher pedestal".
Senior advocate K K Venugopal, appearing for Madhya Pradesh, had said that primacy of the judiciary is part of judicial independence and therefore the veto provision was "antithetical" to the concept of primacy and must be struck down.