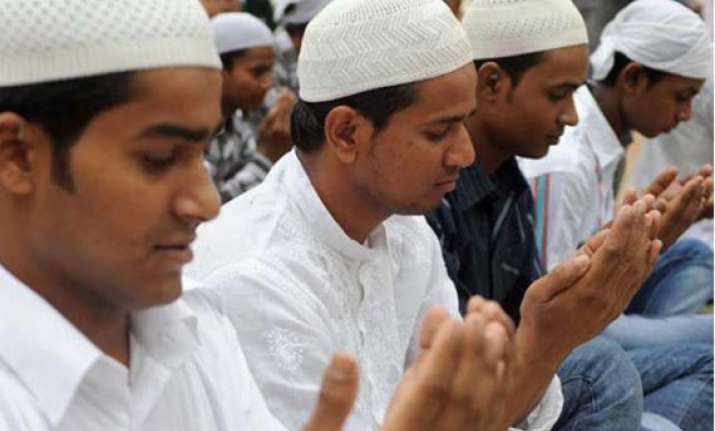 Narmada: Further aggravating the controversy of skull cap row, another video of a police mock drill showing dummy terrorists shouting a pro-Islamic slogan emerged in Gujarat on Thursday. The incident has occurred just a day after controversy had sparked over anti-terrorism drill conducted by the police that significantly had men wearing skull caps. This evidently suggested that terrorists are Muslims.
In the most recent video, policemen are seen nabbing two men who feature terrorists at the site of the Narmada dam in Narmada district.
The Narmada Superintendent of Police claimed that he was unaware of exercises that portrayed Muslims are terrorists and it came to his notice through media reports.
"I came to know about this incident (of projecting terrorists as Muslims) through media. If such an incident has happened, we will conduct an inquiry and take necessary actions against those responsible," said Narmada Superintendent of Police Jaypalsinh Rathore.  
"The mock drill was a routine police exercise which was conducted a week ago in Kevadia area," he added.
Two days back, a video showing five cops nabbing down three men in white skullcaps, appeared in the regional media of Gujarat. Surat Police carried out the drill.
The video stimulated controversy and drew criticism against the Gujarat police machinery as well as the BJP led government.
To maintain peace, Chief Minister Anandiben Patel was forced to intervene. She called the drill a "mistake".
"It's wrong to link religion with terrorism. The issue has been resolved and the matter should be put to rest now. The mistake has been rectified," the Chief Minister said.