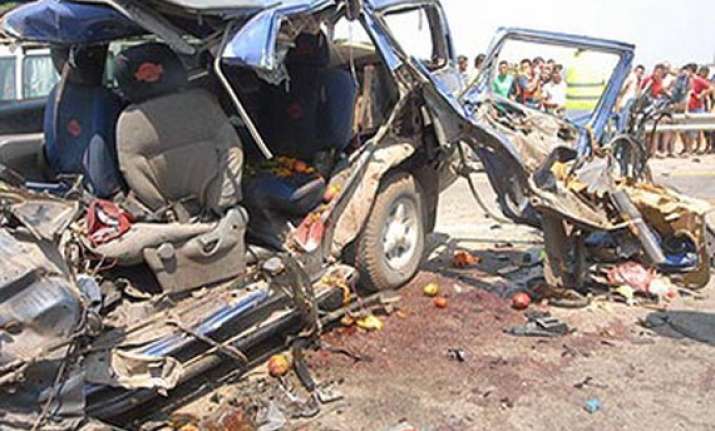 Mathura, May 21 : Six persons were killed, five of them car passengers, when an Alto car travelling between a container and a truck, was crushed by both heavy vehicles near Kosi in Mathura.
The container was being driven at a high speed, when its driver suddenly applied brakes. The Alto car, in which five persons were travelling dashed into the container, while the truck which was behind smashed into the car from the rear.
The passengers inside the Alto car were returning from a wedding, police said.