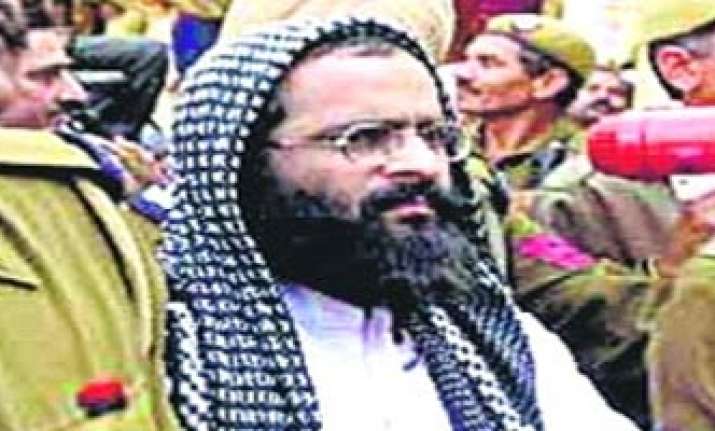 New Delhi, Feb 11 :  The Supreme Court today sought the Centre's response on a plea by Parliament attack convict Afzal Guru for transfer to a prison in Jammu and Kashmir from Tihar jail.
Guru, who has been sentenced to death for plotting the December 2001 attack, had approached the apex court for its directions to the government to shift him to a prison in hishome state as his family members live there and that it was difficult for them to come over to the national capital to meet him.
While issuing notice to the government, a bench of justices Aftab Alam and R M Lodha also asked Afzal's lawyer if he would be agreeable to any other place except Jammu and Kashmir.
The lawyer appearing for Afzal told the bench that a jail in Pathankot in Punjab would be suitable as it is nearer to Jammu and Kashmir.The court also asked the counsel about the status of his mercy petition. The counsel replied that it has been pending for the last five years.
In his petition, filed through advocate Kamakshi Singh Mahilwal, Guru pleaded that he has a 11-year-old son, while his mother is above 80 and it is difficult for them to come over to Delhi.
He said it is also not possible for his family to bear the cost of their travel from Jammu and Kashmir to Delhi.He said the government should either transfer him to a Jammu and Kashmir jail or bear the cost of his family's travel to Delhi.
The court after hearing Afzal's plea asked his counsel if it is justified to transfer a convict to another jail on this ground."Is it justified under the circumstances painted by you?", the bench asked. PTI